Nik Baker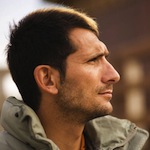 Best known as the best wave sailor the UK has ever produced, Nik was taught by his father at the age of 11 and went on to global success in Slalom and Waves. Nik is the only the 2nd European to ever win a Hawaiian wave contest at Hookipa, Maui. Winning the Aloha classic in 1999 beating the legendary Robbie Naish in the final.
His best results:
3x Vice World Champion Wave Overall
6x Indoor World Champion & current Nr.4 in both wave and super x ranking
2006 2007, 2nd Brazil, 17th, Guincho, 5th Cabo Verde
2008 ranked 8th PWA Wave
Nik competed at top level windsurfing for over 20 years he is still one of the keenest windsurfers on the planet always the first on the water. He has now retired from full time competition to run one of the most successful windsurfing distributors in the UK, K-66 distribution bringing Fanatic, North and Ion into the UK market.
A true champion dedicated to keeping windsurfing alive and as exciting as it was when he first started.