Simon Bornhoft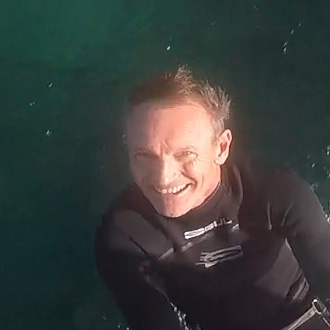 Windsurfing has been centric to Simon's life ever since the very early days of the sports beginning, when he learnt to windsurf on the Thames and had his first job at Dee Caldwell's shop. One of his early experiences was to sail the 1958 Peter Chilvers replica board as part of the famous patent dispute between the USA windsurf inventors Drake and Hoyle (1968/70) and Tabur Moore GB Ltd, challenging the payment of royalties to the former.
Simon has competed in numerous National and Pro events (top 10) and has been UK Freestyle champion 3 times, National One Design champion and vice World Champion. He has also held numerous long distance non stop windsurfing world records including the 100 miles and the 98 hours.
He has been actively involved in the promotion of the sport in many media campaigns and has been the technical guru and equipment tester for leading windsurf magazines.
His coaching expertise and experience is recognised worldwide, having developed the RYA programme and his own unique Windwise Skills Training System. He has encouraged and developed literally thousands of today's windsurfers to reach their potential and desired aims. His success, good humour, focus and enthusiasm is legendary which is even more remarkable given that he has had two kidney transplants! A true windsurfing legend.