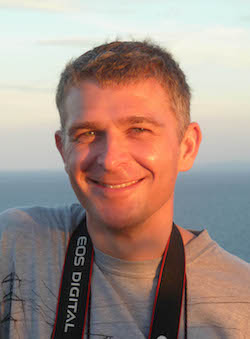 Mark Ingram
I started Windsurfing when I was about 11. We had just moved from Essex to the NorthWest and my Dad found some introductory offers to learn Windsurfing from Leisure Lakes (with Chris and Tim Noy). He was hooked and then the whole family had to do it! I loved it although I remember getting cold quite quickly in the early days since wetsuit technology wasn't that great!
Name:
Mark Ingram
Year of Birth:
1971
Height:
5' 8"
Weight:
68kg
Hometown:
Leamington Spa, Warwickshire
Sailing since:
1982
Disciplines:
Freestyle, Slalom, Speed
Best Results:
Weymouth Speed Champion, Amateur Class, 2012;
BSA Slalom Champion, Amateur (Masters), 2016.
Sail Number:
GBR 34
Sponsors
Boardwise, Ianovated Wetsuits.
Summer holidays normally involved Windsurfing, and soon Vassiliki became a regular pilgrimage! There was a pause during Uni and the early part of my working career where Windsurfing didn't feature much. However, once I was able to find storage and move closer to a lake (Draycote) it became easier to rekindle my passion for the sport.
Recently I have put my energies into learning how to compete in the British Slalom events over the last 4 years. It's been great fun, meeting fun people, working out how to tune my kit, learning start sequences, and developing my racing strategies. I also try and push the limits on the speed front with the odd trip to West Kirby. Although my weight is a disadvantage, I seem to do OK.
I'm a keen traveller and love to explore Windsurfing destinations. My favourite places are: Hood River for extremely windy conditions, Boracay for it's beautiful beaches and fun Windsurfing experience. Vassiliki, for the people, the vibe and fun Windsurfing to be had.
This year is going to be an interesting one. Having won the Masters title in the Amateurs Slalom last year (2016), I'm going up a level to the Pros! Mixing it with the best the UK has to offer, with a few international stars in the mix too. Looking forward to an exciting year ahead, always learning new skills!!