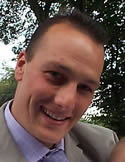 Mark Kay
I have been windsurfing for 29 years, competing in national and international events, I became a National Champion back in 1991 ten years after my first national event, I have seen many changes the biggest a clamp on boom (heaven) a retractable centreboard, I still remember having to lift the centreboard out and put it on my shoulder to go down wind, then put it back in the board for the next beat.
Due to my success on Raceboard I now help as a National Raceboard coach for the UKWA & RYA if anyone ever needs any help just ask I am always on hand to help. My dream was to have a world title and in 2002 I became Unlimited world champion, after that I changed fleets to Formula which I enjoyed for a few years winning the 11mtr class, I took a break from windsurfing and after 5 years later I returned to do some testing for Demon Sails only for a couple of events but the sport grabbed me once more and I was hooked yet again.
In 2010 I won the Inland Nationals and 2011 I became the overall champion winning the National series the inland series and the UK North Sea Cup. My aim over the next few years is to keep in the top flight however I would like to spend more time getting my daughter Paige in to the racing programme.
Age when I started windsurfing: 10 years old
How I started: My dad got a board and then got me one
Favourite venue: Weymouth
Best event: Wimeraux 1995, Won North Sea Cup / Largs Became World Unlimited 2002 Champion, Winning UK Nationals 2011
Worst event: Poland 1995 got trashed in every race however still leading until last race and was pushed over on a black flag ended up 7th
Goals: Another world title would be nice.
Best race equipment: Raceboard = Demon Sail 9.5 VG7 & Starboard Phantom.
Favourite place: Windsurfing at Christchurch or at home with my Family
Best thing I ever bought:The Family Home and of course my windsurfing Kit.