Regional Racing
The local events are a great way to try racing, or just to get even more racing time on the water. There is a great variety of standards at every event, from national champions to first timers. There is always someone to compete with.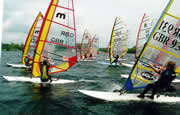 Information for Individual Regions:
The regional events calendars are in the events section.