Freestyle Tour 4 -
Worthing
Sat 20th

-

Sun 21st

August
Location
Marine Drive Goring, West Sussex. BN12 5
UKWA FREESTYLE TOUR EVENT FOUR. 20/21 AUGUST.
The penultimate event of the Freestyle Tour sees us returning to Worthing alongside slalom again and with three categories having joint leaders and no more discards to count.
Andy "Bubble" Chambers and Adam Sims share the Pro Fleet lead, Alex Mitchell and Sam Conroy also share the Youth Fleet lead and we have Ike Bradley Baker and Harry Davis in joint first place in the Minims.
The venue is top notch, a great beach with a large grassy rigging area, free parking, loos close by and Sea Lanes Café just a short walk away. Once again Nik Baker of K66UK is kindly providing a great range of product prizes from Fanatic, North and Ion.
It's always sunny, the water's always flat and the summer wind at Worthing is usually good, the "Worthing Effect" is well known in and certainly turned it on for us last year so absolutely nobody can afford to miss this one as they may then be going into the final event with a lot to do.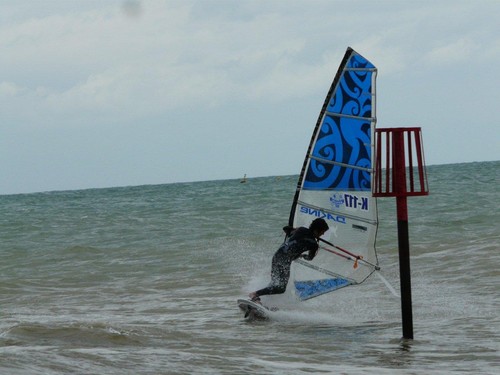 Venue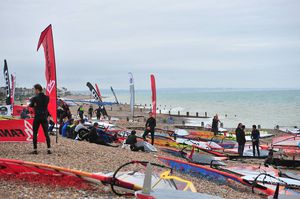 East Kiosk, Beach Parade, Worthing BN11 2FG
Parking & overnight camping is in the public pay and display car park. Please be as discrete as possible. Worthing has a busy nightlife so a few beers in town on Saturday night is a must!
Terms of attendance
The UKWA reserves the right to exclude or expel any member / non member / family / group or individual from its event site should it be considered that they may by their actions or the perception of such bring the UKWA, its hosts other parties or individuals into disrepute. The UKWA Committee, in part or in it's entirety, shall be the sole judge of such action, and their decision is deemed final.
Persons expelled shall leave the event site within 30 minutes of any verbal notice and shall not return. Exclusion may be deemed temporary (this event) or permanent (all events). Permanent expulsion shall be the decision of the elected committee and shall be confirmed in writing within 21 days of any temporary expulsion, however any excluded individual may not attend any UKWA events during this period of consideration.