Inland Regional Series 2, Rutland Marathon, -
Whitwell SC
Sat 24th

-

Sun 25th

May
Regional Inland Championships Round 2 Including 'The Rutland Marathon'
The UKWA Inland Regional Series 2014
This series is a National competition hosted by the UKWA regions.
In addition to the normal UKWA fleets the Regional series will also include a 5.8 Open & a 5.8 Techno Fleet. See the NoR & Sailing Instructions for further details.
The Inland series whilst offering high quality and highly competitive competition to its regulars, should also be viewed by newcomers to the UKWA as a stepping stone from team 15, zone & regional racing into National competition. Take this opportunity to experience national level sailing before taking the next step into the National Championship series with its more challenging sea conditions.
Juniors
There will be junior race training at Inlands 2. This will include race trainind, racing and entry to the Rutland Marathon all for £30. Thanks to the TCA. Entry via sailracer click here Please note: 5.8 sailors can either choose training or if they are UKWA members to race on the main course. To enter the main course click the link on the right of this page.
The Rutland Marathon whilst being an important part of the weekend, will not count to the overall results. Therefore you may switch kit if you wish.
Event Sponsors

Marathon Sponsor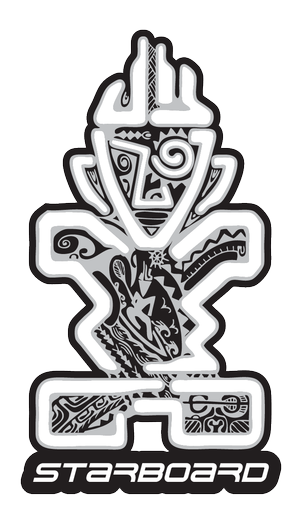 The Rutland Marathon 2013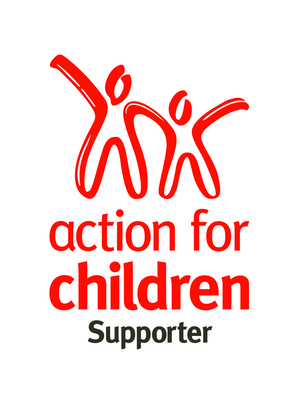 Download your Sponsorship form.
This event includes the famous Rutland Marathon. A race around the perimeter of Rutland Water. There will be a shorter course for our junior sailors. The Rutland Marathon has been held for well over 25 years and has raised many thousands of pounds for action for children formally the NCH. The UKWA is proud to support this event. There are many excellent trophies to be won and the list of famous past winners has some of the UK's best known windsurfers including Nick Dempsey & Ross Williams.
All you need to do is raise sponsorship money and we will give you a free event T shirt supported by the Starboard / Tushingham. This year the funds raised will be split between Action For Children and the purchase of a replacement rib for the UKWA Midlands Region.
Please collect your sponsor money prior to the event and bring it along with you on the day as YOU WILL FINISH THE COURSE!!
Venue
Rutland Water Sports. Whitwell, Epingham, Oakham. LE15 8BL. 01780 460154
About the Club
The Whitwell sailing centre at Rutland Water is the home of the Rutland Marathon which is run twice a year in June and November. Rutland water is one of the most popular sailing venues in the Uk. Our hosts The Rutland Watersports Centre always make us most welcome and the shop offers a wide range of fashionable clothing. Also available at the watersports shop are the shower and changing facilities. A cafe and public toilets are also available at the venue. The lake is surrounded by grassy banks and with ample parking this is the ideal windsurfing venue. Cycle hire is also available with all the latest related equipment available to purchass in the cycle shop. www.rutlandcycling.com A climbing wall wall makes the venue an all round attraction.
Club website
No site but information can be seen at www.anglianwaterleisure.co.uk
Directions
For your sat-nav the postcode is above
From the A14
Take junction 7 A43. At Island turn left on A6003 to Corby. At Oakham turn right on to A606 to Rutland NORTH shore. Turn right into Whitwell. Enterance to sailing centre is on your left. Beware of verh high speed bumps.
From A1
Take A606. Turn left into Whitwell. Enterance to sailing centre is on your left. Beware of verh high speed bumps.
Camping
Important change to camping at Whitwell
Note: Pre booking must be completed by 23rd April.
Please see below from Rutland Watersports, we have attempted to negotiate a better deal but Rutland Watersports have rejected our approach therefore we advise you read below.
Competitor camping – normal fees are £17.50 per pitch per night.
All competitors wishing to camp must phone and pay in advance. The cost then for the weekends camping will be £25.00 for 2 or 3 nights (1 x nights camping will be £12.50 if paid in advance.) The campers will be checked in and issued a permit on arrival. Any persons arriving to camp who have not paid in advance will be required to pay the going rate of £17.50 per pitch per night.
The camping area will be checked and patrolled throughout the weekend and all campers will have to display their camping permit at all times.
The competitors camping will be in the normal grass area - however we would ask that all campers aim to be at Whitwell be no later than 10pm. If they arrive outside of this time they may be requested to move if it is deemed necessary.
Under no circumstances are the campers to park in the car parks for their overnight stay.
Non campers will need to pay the day rate for their parking, which is £6 per vehicle.
Anyone attempting to leave the site without a valid parking permit, at any time during the weekend, whether camping or not, will be asked to turn around at the barrier and proceed to a pay station to pay for their ticket – or alternatively, campers will need to report to the Watersports Centre with their permit, where their tickets will be authorised for exit.
If anyone loses their car parking ticket they will have to press the "lost ticket" button at the pay booths and pay the relevant fee.
To simply state that they were part of the event when at the exit barrier, will not authorise them to leave, it is imperative that they have a valid ticket.
Other activities
There are lots of walks and countryside in the area, and several activity centres including Rutland Cycling.
Terms of attendance
The UKWA reserves the right to exclude or expel any member / non member / family / group or individual from its event site should it be considered that they may by their actions or the perception of such bring the UKWA, its hosts other parties or individuals into disrepute. The UKWA Committee, in part or in it's entirety, shall be the sole judge of such action, and their decision is deemed final.
Persons expelled shall leave the event site within 30 minutes of any verbal notice and shall not return. Exclusion may be deemed temporary (this event) or permanent (all events). Permanent expulsion shall be the decision of the elected committee and shall be confirmed in writing within 21 days of any temporary expulsion, however any excluded individual may not attend any UKWA events during this period of consideration.