National Cup Championships Round 3 -
Bridlington
Sat 16th

-

Sun 17th

June
Who can enter?
Racing will be in the following fleets and sub-divisions where notified:
BIC Techno 293 - 6.8 Techno / 7.8 Techno / Techno+ 8.5
RS:X
Raceboard
Formula Windsurfing
Foils (Any Kit. Minimum age 17. No divisions will apply) Under 17's may be accepted by prior invitation only. To receive an invitation to compete please email racing@ukwindsurfing.com
Within these fleets the following age categories (divisions) may be recognised:
Junior (aged 14 or under as at 31st December 2018) – Techno 293 6.8 only
Junior (aged 16 or under as at 31st December 2018)
Techno 293 OD 7.8 (over 17 born 2001 or before)
Youth (aged 19 or under as at 31st December 2018) – 18 for RS:X Youth
Master (35+ born 1982 or before)
Veteran (50+ born 1967 or before)
Super veteran (60+ born 1957 or before)
Within these fleets the following National class divisions may apply:
Formula Windsurfing
Formula National
Raceboard
7.8 Raceboard, Raceboard Lightweight, Raceboard Heavyweight, Div II.
How do I enter & how much will it cost?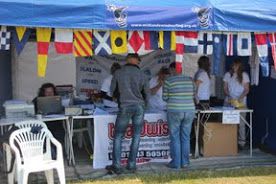 The best way to enter is on line. You can do this by following the link to the right of this page Pre-Enter On Line
On Line Pre entry closes at 10pm on the Monday prior to each event after this you can only enter on the day at the event.
Why enter on line? If you pre enter on line you will receive a 10% pre entry discount. Alternatively if you enter 5 or more events across Slalom and or Course Racing National Championships and or Inland events (excluding Youth & Masters) you will receive a 20% pre entry Discount.
How much will it cost?
Adult £65
Junior/Youth Under 20/Full time student £50
Please Note: You need to be a member of the UKWA to enter any course racing events. To join the UKWA go to JOIN HERE.
For course racing you may take temporary membership once only for £20 as an introductory offer. If you upgrade to full membership over the same weekend the £20 can be deducted from the full membership payment. JOIN HERE.
Please Note: Only members can pre enter. You will need to log in to see the entry options.
Alternatively you can download an entry form and send a cheque to the admin office which should be received by 10pm on the Monday prior to each event you wish to enter. ENTRY FORM
Entry is always available on the day of the event from 8am.
Please Note: Some events are subject to a supplement. There is no discount applied to supplements.
Camping and or car parking fees normally apply.
In addition all vans and motorhomes parked on site are required as per terms of entry to carry an appropriate fire extinguisher.
Feedback
The UKWA welcomes your honest feedback on its events. Your feedback at the event or completed within 4 days on line will be collated and published on line with a selection of comments. You may add your name or remain anonymous.
Please download a form here Feedback Form and e-mail to The Feedback Administrator
Feedback Results
Results of the event feedback and a selection of comments will be posted here
Venue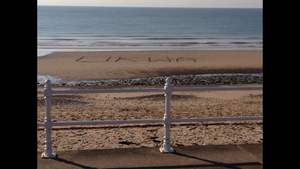 Alexandra Promenade, North Beach Bridlington
About The Venue
Alexadra Promenade, Bridlington. We will be welcomed by East Riding of Yorkshire Council, and will be well looked after at our northernmost venue. This event always attracts lots of interested spectators, so please take a moment to answer any questions and promote our sport of windsurfing. Bridlington is friendly, seaside town with lots to do for everyone.
The Council supply a race office and an excellent public address system which enables competitors and spectators keep up to date with all the latest information.
There are toilets and water on the promenade, and we have access to the showers at Leisure World (Saturday evening) further along the promenade towards the town.
Movement of kit accross the front will be strictly restricted to first thing in the morning and early evening. Please make sure you have everything you need on the beach first thing. Please respect the local comunity and keep the walkways clear.
There is a good cafe close to the race office , which will be situated at town end of promenade. Please keep this area clear of your kit. Shops ,pubs and restaurants are all close by, as are Hotels and Guest Houses.
Council Website
Directions
From the south: M1/M18/M62 to Howden, then A614/A163/A166 through the Wolds, to Bridlington. From the north: A1 to A19/A166 (inland route) or A171/A165 (coastal route) When you arrive in Bridlington, follow signs for North Beach. It's on North Beach promenade.
Camping
Camping is permitted free of charge on Alexandra Promenade. As usual please park sensibly. This is a popular venue, and space is limited, and spread out along the length of the promenade. Those of you who were at previous events will understand! Please park facing the sea, and do not block the promenade - a tourist noddy train will be operating all the time we are there, and many other wheeled vehicles eg children on bikes, as well as pedestrians need room to pass.
Park as tight as possible; do not block the steps down on to the promenade; there is a no parking zone (it is a reserved for disabled) at one end of the upper promenade, at the point where you access the promenade with vehicles. We also have the use of the lower promenade to the left of the access point.
Please keep your speed down to a minimum on arrival and departure. Remember the land train has absolute right of way.
Accommodation
Contact East Riding Tourist Information on 01262 673474 / 679626
Terms of attendance
The UKWA reserves the right to exclude or expel any member / non member / family / group or individual from its event site should it be considered that they may by their actions or the perception of such bring the UKWA, its hosts other parties or individuals into disrepute. The UKWA Committee, in part or in it's entirety, shall be the sole judge of such action, and their decision is deemed final.
Persons expelled shall leave the event site within 30 minutes of any verbal notice and shall not return. Exclusion may be deemed temporary (this event) or permanent (all events). Permanent expulsion shall be the decision of the elected committee and shall be confirmed in writing within 21 days of any temporary expulsion, however any excluded individual may not attend any UKWA events during this period of consideration.