National Wind Sports Championships, All Boards -
Grafham Water
Sat 23rd

-

Sun 24th

September


Pre entry is now closed. You may enter on the day from 8-9.30am at the marquee
If you are looking to enter just the National Windsurfing Championships then please read on.
If you are competing in the Champions Cup for your club team, then click here. When you enter the Champions Cup you are also automatically entered into The National Wind Sports Championships.

For WingFoil entry please click here
(Be sure to see event specific information)
Notice of Race (Go to official notice board)
Sailing Instructions (Go to official notice board)
Windfoil Equipment Limitations Guidance
Other event documents and policy documents including Covid policies and procedures
Course Race Flags 2023 (Go to official notice board)
Course Race 2023 Event Sponsors
The UKWA thanks it's sponsors






Who can enter here?
Racing will be in the following fleets and sub-divisions where notified:
BIC Techno - 5.0 open / 5.8 open / 6.8 / 7.8 / 7.8 over age (youth) / Techno+ 8.5
Raceboard
Within these fleets the following age categories (divisions) may be recognised:
Junior (aged 13 or under as at 31st December 2023)
Junior (aged 14 or under as at 31st December 2023)
Junior (aged 16 or under as at 31st December 2023)
Youth (aged 18 or under as at 31st December 2023)
Master (40+ born 1982 or before)
Grand Master (50+ born 1972 or before)
Veteran (60+ born 1962 or before)
Super Veteran (65+ born 1957 or before)
Within these fleets the following National class divisions may apply:
Raceboard
7.8 Raceboard, Raceboard Lightweight, Raceboard Heavyweight, Div II, Windsurfer Class




How do I enter & how much will it cost ?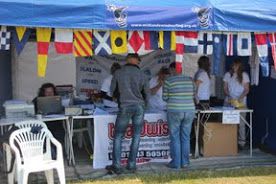 Entry will be online only.
On Line Pre entry closes at 10pm on the Monday prior to each event. Should you miss the deadline please contact admin@ukwindsurfing.com
Late entry may be accepted but there will be a £10 late entry fee to cover our additional administration costs.
How much will it cost ?
Adult £65
Junior/Youth Under 20/Full time student £65
For 2023- £10 of all entries for Techno and iQFOiL Youth entries is ring fenced to support the classes. This fee is a contribution towards event coach support which is provided by the classes. The UKWA will send £10 of every Techno and iQFOiL youth entry to your class to support the pathway.
Late Entry
Entry will close at Midnight on Monday 18th September. Late entry will be available on the day however there will be an additional late entry fee of £10
Please Note: You need to be a member of the UKWA to enter any course racing events. To join the UKWA go to JOIN HERE.
For course racing you may take temporary membership once only for £15 as an introductory offer. If you upgrade to full membership over the same weekend the £15 can be deducted from the full membership payment. JOIN HERE.
Please Note: Only members can pre enter. You will need to log in to see the entry options.
Camping and or car parking fees normally apply.
In addition all vans, tents and motorhomes parked on site are required as per terms of entry to carry an appropriate fire extinguisher.
Camping
Please book camping in advance directly with Grafham Sailing Club go here booking opens 23rd August
You should read the Notice of Race (Be sure to see event specific information)
You should read the Sailing Instructions (Be sure to see event specific information)
These two documents should tell you everything you need to know about racing at the event. Of course if its your first time or you have not attended for a while then you may have a question or two. See contact below.
Contact
For any help/ further information you require please contact Bob Ingram racing@ukwindsurfing.com
Facebook
See the event on Facebook
Competitor & Volunteer Event Schedule, Site Map, Food & Drinks-go to official notice board above
Competitor Event Schedule
Volunteer Event Schedule
Site Map
Food and Drink Information
Food
The galley will be open all weekend serving Breakfast, Lunch, Dinner & snacks.
For lunch and dinners, please book your food options in advance. Payment on the day but the galley need to know numbers.
Pre ordering of food is now closed
Entertainment
In the Clubhouse the bar will be open all evening.
Merchandise
Branded event merchandise will be available for sale from partners Fine Designs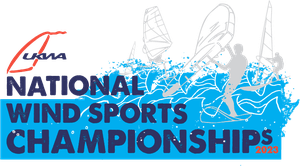 The Robert Cartwright Memorial Trophy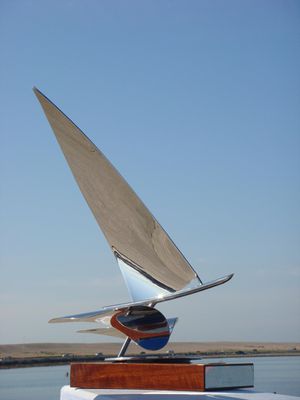 This stunning perpetual trophy is be awarded as part of the National Windsurfing Championships, it is in memory of Rob Cartwright, a young windsurfer who always had fun on the water and did so with an abundance of passion, enthusiasm, and commitment to the sport of windsurfing, these are the core values this trophy celebrates.
Nominations can be put forward by anyone, sailors, parents, coaches and volunteers. You can nominate any windsurfer who, in your opinion, demonstrates the core values that the trophy represents.
Rob Cartwright (aged 12) loved windsurfing and could always be seen with a smile on his face, going as fast as he possibly could and 'normally' in the right direction!
Rob was a member of the RYA West Zone Windsurfing Squad whilst his older sister Sarah, also a talented sailor, had been a member of the RYA National Youth Squad. "Rob was a fantastic squad member, friends with all the other sailors in the squad and was regarded as a joy to coach", as his RYA Coach at the time said. "Whilst not always winning every competition, he would always enjoy himself and never gave-up, finishing virtually every race he entered".
The family attended an RYA Zone Windsurfing training weekend, and it was on the way home on the Saturday that Robert was tragically killed, along with his father Phil, when their car was involved in a head-on collision. Rob's mother Pat was seriously injured and has made a remarkable recovery. Sarah, who was also injured, has continued to be involved in the sport of windsurfing, coaching and volunteering.
It is a great honour each year, to have Pat and Sarah in attendance at the Championships, to present the trophy in person to an inspiring individual. Past winners of the Rob Cartwright Trophy include Richard Hamilton, Paul Sibley, Izzy Hamilton, Max Bushell, Emily Hall, Rob York and Matt Barton and Matt and Josh Carey, Zed Spencer Milnes, Erin and Islay Watson, James Faley, Catrin Williams, Oscar Shaw and Charlie Bennett.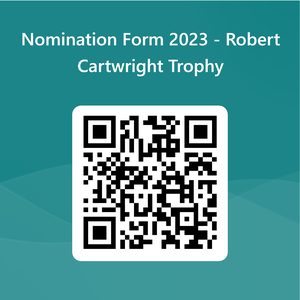 or print and hand in at event here
Communication

The UKWA will be using its Public Address System to make announcements this weekend
However in addition we will be using a smartphone App. Whilst the PA system works well if you are in proximity, we can now talk to you directly via your smartphone throughout the event.
Not only can we talk to you, if you miss the transmission you can play it back so you never miss a thing.
If you want to be part of this then please search for and download the App called Zello Once you are signed up you go to Channels and search for UKWA including the UKWA logo.
So long as you have the App open at the event you will receive our transmissions
Further details at the events, just ask a member of the race crew.
Please note: Neither of the above replaces an individuals responsibility to The NoR, The SI's, Flags and The official Notice board
Feedback
The UKWA welcomes your honest feedback on its events. Your feedback at the event or completed within 4 days on line will be collated and published on line with a selection of comments. You may add your name or remain anonymous.
Please download a form here Feedback Form and e-mail to The Feedback Administrator
Feedback Results
Results of the event feedback and a selection of comments will be posted here
Venue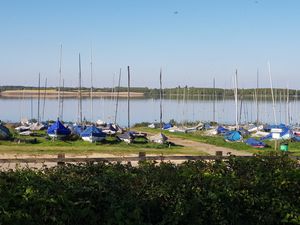 Grafham Water Sailing Club Limited
Perry, Huntingdon
Cambs. PE28 0BU
Registered in England & Wales No 857021 at the above address
Club Office
Club Office: Anna Aldridge or Sarah Humphrey
Accounts: Anna Aldridge
Tel: 01480 810478 or 07943 196522
Email: office@grafham.org
Web: www.grafham.org
Club Manager
Map & Directions
The club is located about three miles from the A1/A14 junction, between Bedford, Northampton, Cambridge and Peterborough and about 60 miles north of London. (Click through to map)
Accommodation
Download Accommodation List
Camping (tents and motorhomes – no caravans) is permitted at the club on selected weekends. You must book in advance via WebCollect.
Terms of attendance
The UKWA reserves the right to exclude or expel any member / non member / family / group or individual from its event site should it be considered that they may by their actions or the perception of such bring the UKWA, its hosts other parties or individuals into disrepute. The UKWA Committee, in part or in it's entirety, shall be the sole judge of such action, and their decision is deemed final.
Persons expelled shall leave the event site within 30 minutes of any verbal notice and shall not return. Exclusion may be deemed temporary (this event) or permanent (all events). Permanent expulsion shall be the decision of the elected committee and shall be confirmed in writing within 21 days of any temporary expulsion, however any excluded individual may not attend any UKWA events during this period of consideration.