Richard Jones Freewave Training
26 February 2007
Young Tushingham & Starboard team sailor Richard Jones is offering a great opportunity for all levels of windsurfer with the first of his Freewave training weekends at Poole, Dorset on March 3rd and 4th.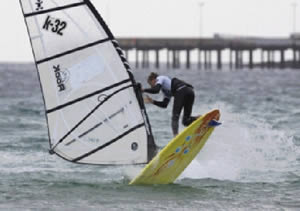 16 year old Rich, who has progressed through the Team 15 ranks at Carsington Water and gone on to win National Wave and Freestyle titles, will pass on advice on all aspects of freestyle and wave sailing with technical and practical support.
Just a reminder of those dates… 3rd and 4th March.
To book a place or for more information please email Rich at rich32@hotmail.co.uk or call 07904654067.