BWA 2010 - End of Year
7 November 2010
PROS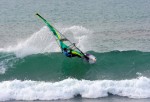 The 2010 BWA UK Wave Tour has once again delivered with many top places going down to the wire at in the final round in some of the most spectacular and challenging conditions seen at Gwithian, Cornwall. Spurred by his fantastic PWA results, Ben Proffitt (Simmer) finally took the crown he has worked so hard for with consistent wins in Ireland and Scotland. Chris Murray and George Shillito (Tushingham, Starboard) delivered consistent performances to take well deserved 2nd and 3rd respectively.
Further stars to watch in 2011 will undoubtedly be Sam Neal (JP, Neil Pryde) and Richard Jones (Fanatic, North). The big question...after a giant-slaying 2010, will Andy 'Bubble' Chambers (JP, Neil Pryde) hang up his freestyle hat and cause more upset to the pros in 2011? Of course the fleet result was upset by the non-attendance of other stars such as Phil Horrocks (JP), John Skye (RRD, RRD), Timo Mullen (Starboard), and James Cox (Ezzy) who missed events and then lost valuable points in a savage and uncompromising 3-event tour which gave no charitable discards.
2010 Pro Champion:

Ben Proffitt (Simmer, Funsport)

Vice Champion:

Chris Murray (Tushingham, Starboard)

3rd:

George Shillito (Tushingham, Starboard)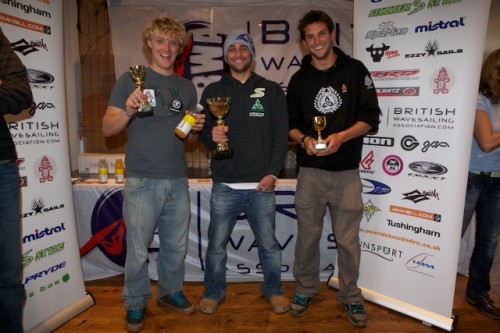 AMATEURS
There was a real Anglo/Scot battle in the amateurs as Adam Sims and Scott McDowell raged war in their respective countries. But with Sims pulling an epic performance out of the bag in Gwithian, Scotty finally fell to his dagger. Ian Gibson gave a die-hard performance to come a close 3rd next to new kid on the competition block, Jim Brookes-Dowsett in fourth. With the new rules sending the top two amateurs into the Pro fleet in 2010 it will be exciting to see how Adam and Scott progress and upset the pros fleet!
2010 Amateur Champion:

Adam Sims

Vice Champion:

Scott McDowell

3rd:

Ian Gibson