BWA event 1 - 24 days to go
19 April 2010
The first event of the season is 24 days away so now is the time the BWA Team bombard you with reminder emails making sure you've booked your accommodation/ferry before it gets too expensive.

RHOSNEIGR: Friday 14th to Sunday 16th May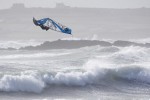 The Pros need to be at the Funsport shop on Beach Road in Rhosneigr for 9am on the Friday for registration.
ALL other fleets need to be at Funsport at 9am on Saturday 15th for registration.
Getting there: M6/M56/A55. If from the south, don't get off at Telford and go through Shrewsbury unless you like a scenic tour of Shropshire.
Accomodation: Rhosneigr has a few B&B's and plenty of self-catering. There isn't any other town nearby so you will have to stay in Rhosneigr. There is quite a good campsite should you wish to stay under canvass. Any more info about accommodation please email the Funsport shop, or call 01407 810899. Or go to www.rhosneigr.org.uk and click on accommodation.
Extra: Friday is LLANDUDNO SKI SLOPE night which is 'on the way' to Rhosneigr. Amateurs/Masters/Ladies/Youths can registrar for the event from 7pm at the Ski Centre and in return you will have access to the slopes for ski or snowboarding and for those of us not so hot on the slopes there is the toboggan run. This is all followed by a free BBQ. So registraring Friday night is well worth your while before heading the extra 40mins to Rhosneigr. Don't forget to bring a pair of GLOVES.
They will be another registration on the Saturday morning if you arrive too late Friday night.
Saturday night is Karaoke Fancy Dress in Rhosneigr. Theme to be announced shortly!
RHOSNEIGR TO IRELAND ROAD TRIP: Sunday 16th May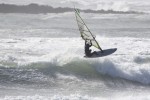 Now this is going to be fun! Having had a good look at the ferries, our suggestion is to pay an extra £10 and book a flexi ticket with Stena Line so you can change bookings at no additional cost. This means if the wind/waves don't oblige on the Sunday we can all get other there early. However, we will hopefully be having a full day of competition in which case the late evening ferry looks the best. Here are the options:
1350-1705 (Stena Adventurer, slow boat, taking you to Dublin port)
1620-1819 (Stena Express, fast boat, taking you to Dun Laoghaire)
2030-2345 (Stena Nordics, slow boat taking you to Dublin port)
You can travel with Irish Sea Ferries but they don't seem to offer a flexi ticket. Their prices are the same as Stena. Irish Sea Ferry options for the Sunday 16th are:
Leave at 1200, 1410 or 1715 all taking you to Dublin Port.
IRELAND TO HOME: Saturday 22nd May
More details about the Irish event very soon but for now you need to get home on Saturday 22nd May. Those of you living in the south can go Cork-Swansea on the NEW ferry which leaves at 9pm on the Saturday getting into Swansea at 7am. Price for two adults in a car booked NOW is £112.
Those up north can get back to Dublin or Dun Laoghaire via Stena Line or Irish Sea Ferries.
Please email Jeremy at Jamie Knox for help with accommodation for the week in Ireland.
More updates to follow…..
- BWA Team
Pictures (apart from the banner) courtesy of Simon Crowther.