Formula Experience Hits the UK!
21 January 2010
What is Formula Experience?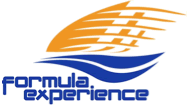 Formula Experience is the fastest growing windsurfing class due to its simplicity, high performance and low entry cost. The class was introduced internationally in 2001. It is racing class designed simply to make Formula Windsurfing as affordable as possible therefore giving more people the opportunity to race!
The purpose of Formula Experience is simple, a cheap racing class and an affordable way to start racing. It is also the perfect 'stepping-stone' from the Techno class. For those looking for fast and thrilling racing without the heavy costs and development hysteria, look no further!
The Kit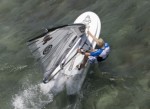 The equipment is built to comply with the Formula Experience class rules, these rules have been set to make the manufacturing process of producing equipment cheaper, these reductions in costs are then passed onto the customers to make racing ultimately more accessible. Everyone should have the ability to enjoy racing without breaking the bank!
Board: The Formula 160 Experience is based upon the Starboard Formula 160 hull shape, which has been proven worldwide to be comfortable, yet competitive and a fantastic all-round performer. The board is made from ASA construction, it is very durable yet remains very competitive. Therefore you can be competitive and race for a fraction of the price.
Board specifications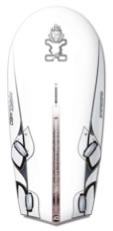 Formula Experience 160 - STB10FMF160
Volume: 160 litres
Length: 228cm
Width: 100.5cm
Tail Width: 77.9cm
Weight: 12.2kg (tufskin)
Sail Range: 7.5-12.5 m2
Fin: Drake R13 Race NR 700
Fin Range: 60-70cm
Fin box: Deep Tuttle
Sails: There are two different sail size divisions within Formula Experience:
Under 17 : 8.5m²
Sail must have a max number of 7 battens and 3 cams, a 75% Carbon Mast and aluminium boom.
Youth/Women/Senior/Master: 11m²
Sail must have a max number of 7 battens and 3 cams, a 75% Carbon Mast and aluminium boom.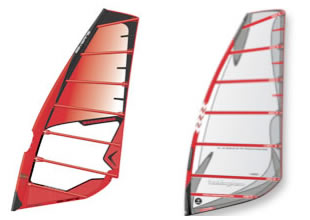 ---
UKWA - Racing
There is now a class for Formula Experience in the UKWA series.
The current 'Formula Freeride' Class will be amalgamated within the Formula Experience class, so the results will be combined. The class has been adopted by the UKWA from the 2010 season and there is a British Championship title available to the overall winners of each division.
The Formula Experience competitors will race with the Formula Windsurfing competitors.
Demo kit
There will be a selection of Formula Experience complete set-ups available to test and try at coaching sessions and UKWA Course Racing events throughout the 2010 season. Keep your eyes peeled on the UKWA website and also www.keithatkinson.com/academy for coaching days.
Kit Prices:
8.5 Tushingham Lightning Rig + Starboard Formula Experience 160

Complete Sail & Board package -£1599.00 inc VAT

11.0 Severne Overdrive Rig + Starboard Formula Experience 160

Complete Sail & Board Package- £1849.00 inc VAT
Formula experience website: formula-experience.org
For all orders and enquiries, email: keithatkinson56@me.com