Mumbles-Cup 4
12 July 2010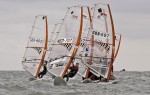 Mumbles Cup 4 This Weekend 17th & 18th July.
For Event info click Mumbles
The UKWA will once again visit Mumbles Sailing Club for round four of the Cup tour this coming weekend. For all the event info click the link above. Mumbles is simply a quite beautiful location, an event not to be missed.