Tenby Slalom & Master Blasters
6 April 2010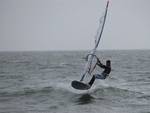 The Easter weekend was truly a classic, Freezing easterlies on Saturday saw longboards and SUP's dominating the masterblasters as there wasn't just quite enough wind to plane.
Sunday saw better temperatures, decent wind, and blazing sunshine. With the beach packed with day trippers Chris Lewis from Neil Pryde ran a fantastic commentary ensuring they all went away pretty fired up about windsurfing. The Amateurs and masterblasters had loads of great races. The T-15 kids battled with the shore break all day long with Ben Marshall eventually beating all the other juniors and taking 1st place at a special prize giving on Sunday afternoon. For the Adult Mb's it wasn't over yet and for the amateur and Pro slalom it was still winding up in preparation for Monday's forecast wind.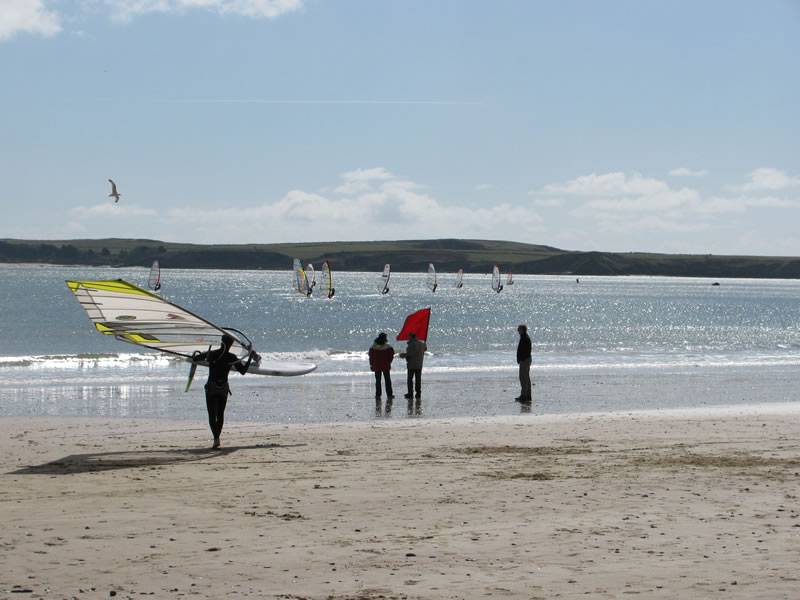 Magic Monday arrived with pro fleet slalom sailors taking everything from 5.8-8.0 sails and recreational sailors 5.0-6.0 . The pro fleet wrapped up 4 complete rounds of downwind slalom , culminating in a fantastic beach start race with buoys almost out to Caldey, 4 gybes and a finish in by the beach. The amateurs as usual got loads in and the masterblasters another 3 races in brilliant planing conditions under bright sunshine.
When all was said and done the results looked like this:
1st Masterblaster - Dave Kent - Cardiff
1st Junior Masterblaster - Ben Marshall - Cardiff
1st Amateur - Nick Martin - Penarth (near Cardiff)
1st Woman - Marie Buchanan- Royston Vasey
1st Pro - Guy Cribb- Bournemouth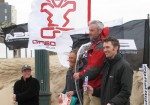 Hats off to all the winners - amazing to see such a strong local representation in both the amateur and masterblaster fleets. Maybe next time i can find time to practise more and improve on my 9th place in the pro's (Cribby's gonna take some beating though).
Big thanks to all at Surflink Tenby (especially Mike), Starboard/ Tushingham, Rat Rigs, the BSA race crew and volunteers , and everyone that turned up to make it the best ever national event for newcomers and also the most competitive Pro fleet in the UK for at least a decade.
See you all on the water!!
- Scott Harrison - K14
Full results, first gallery of pictures, second gallery.
Elsewhere: Board's report.