Saskia Sills wins Young Sports Person Award
24 October 2011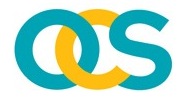 Saskia Sills from Launceston has received a £1,500 OCS Young Sports Person Award in recognition of her outstanding sporting ability. In the awards scheme, run in partnership with the charity SportsAid, windsurfer Saskia beat stiff competition to scoop the prize for the South West region for the second time in two years.
Saskia Sills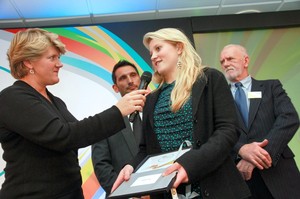 15 year old Saskia is currently ranked the world champion in her sport in the U17 category, having been U15 World Champion in 2009. She won this recent title in July, at the 2011 Techno 293 Windsurfing World Championships in San Francisco, USA. Since winning the regional OCS Young Sports Person Award in 2010, she has been working hard to build her strength and fitness with a local expert.
Saskia believes the money from the 2010 OCS award has helped her become the champion she is today: "The money helped pay for strength and conditioning coaching with James Owen and his techniques have definitely helped me become a stronger competitor. The cost of competition this year alone is nearly £5,000, so it's great to know that OCS is supporting me again."
Like her idol, Usain Bolt, she hopes to become an Olympic medallist by qualifying for the Olympic Games in 2020.
Saskia will join the winners from nine other UK regions, four national disability category winners and the Young Star category winner at a celebratory event on 24th November in the OCS Stand at the Kia Oval. On the day, OCS will announce one overall winner who will receive a further £8,500 worth of support over three years. Previous OCS Young Sports Person Award winners will attend the event alongside a host of top sporting stars such as Bryony Shaw, Wayne Otto OBE, Beth Tweddle MBE and Rory Underwood MBE.
Chris Cracknell, chief executive of OCS said,
"The OCS Young Sports Person Awards, now in its 14th year, highlights our commitment to supporting young people who are great role models, not only for their peers, but for many others in business and the community. Their drive and relentless determination to achieve their goals is inspirational. Our grass-roots scheme helps young athletes right at the start of their career when support and funding is needed most. Well done to the athletes who have been rewarded this year and we hope that they will have the same success as many of our past winners, some of whom look set to represent GB in London 2012."