Luderitz Day 2
11 November 2012
The world best speed sailors have descended on the small town of Luderitz, Namibia. To take part in the Luderitz Speed Challenge organised by French couple Sébastien Cattelan and Sophie Routaboul. Three days in and the 1st day of strong winds 6 national and 2 world records fall. The 1st record to go was Mistral/Simmer rider Zara Davis from the UK. Who broke Karin Jaggi's women's 2004 windsurfing world record of 41.25 knots. Zara then went even faster and set a new women's record of 44.19 knots on a standard production Mistral 41 speed board.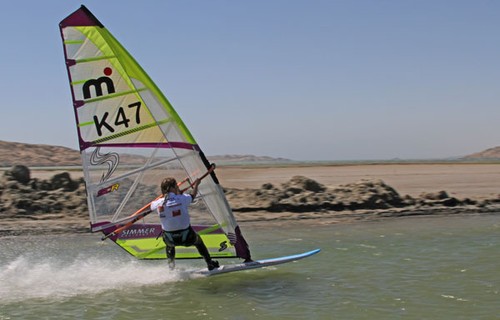 Next up is the RRD/ Pryde rider Antoine Albeau fresh from winning the PWA slalom title and Current record holder. The Frenchman sets a blistering speed of 49.41 knots down the 500m course on his RRD custom board to break his own 2007 World record taking it even closer to the magical 50 knots. Cedric Bordes Tabou/Gastra and Anders Bringdal Mistral/Gasoil keep him honest with runs of 49.09 and 48.33 respectively. Anders was the mans fastest production board at his speed and this also lifts his Swedish record to new heights.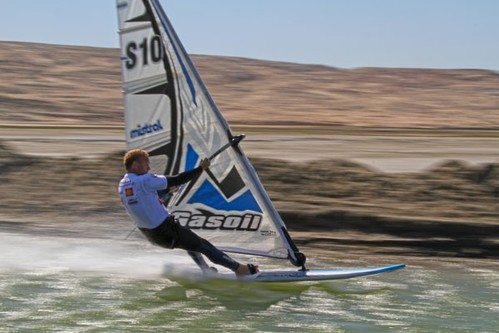 In total six National windsurfing records were set. Patrick Diethelm now sailing for Switzerland, Christian Bornemann for Germany, Lena Erdil for Turkey plus the aforementioned British, French and Swedish ones and all the riders set new personal bests. This has got to be one of the most successful days in speed sailing history and its only day three! Many more riders are set to arrive over the next few days the organisers are confident of much more to come.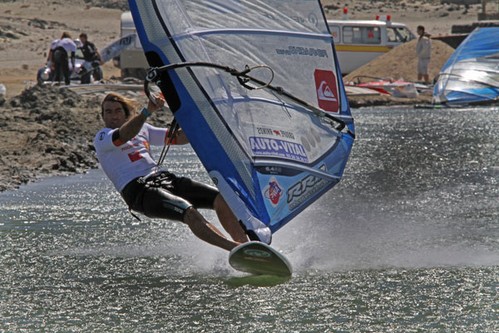 Zara's record run on Youtube: