Hayling Slalom 2013 Season Round-Up
31 December 2013
We can look back on a 2013 season that featured some excellent racing. The ongoing aim for HS is to deliver high quality racing sessions when the conditions are good. In practice, because we are limited by conditions, it means that we may not get out all that often but it is worth the wait when we do. Looking back at the diary we had 8 sessions between April and October. A few of the season's best photos are attached and they give a feel for the sessions, all but one of which took place at Hayling seafront. For the penultimate session of the year we decamped to Monks Hill (near Hillhead) as the conditions were better there. Next year it would be good to run a session or two in Langstone when the wind and tide are right.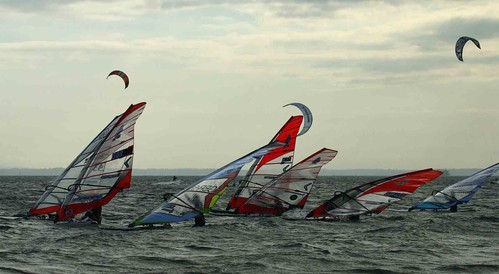 There are nearly 120 subscribers to the HS email list, which shows that there is plenty of enthusiasm. Many of those haven't made it to a session yet but there were new faces on almost every occasion this year. The club is all about getting sailors of all abilities out on the racecourse and then to inspire them to consider racing at a national level.

It has been great to see many HS sailors stepping up to take part in British Slalom Association events this year. Notable achievements have been:
Dave Libby making the step up from Masterblaster to Amateur fleet
Dave Strudwick, Yann Vasseur and Simon Langley all finishing in the top 10 of the Amateur fleet overall
Anthony Todd breaking 40 knots speedsailing in Southend
James Dinsmore winning the Pro fleet overall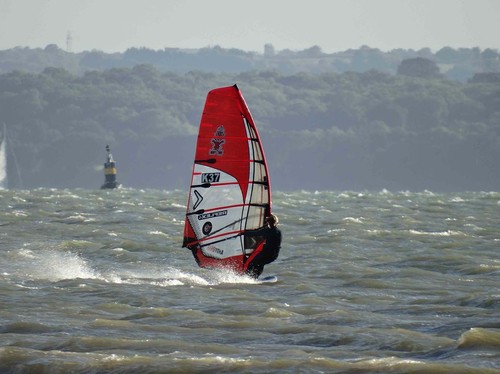 In 2013 we generally concentrated on getting lots of races under our belts in our sessions. This involved beachstarts and either downwind or figure-of-eight slalom. At our last HS session we also did some on-the-water starts, which were very successful. For 2014, as well as running plenty of races, we will try to incorporate more 'race training' so we can practice on-the water starts and also do some mark-rounding exercises. To make the most of the on-the-water starts it is really worth buying a race watch (e.g. Optimum Big Yellow) although any waterproof wristwatch will be fine.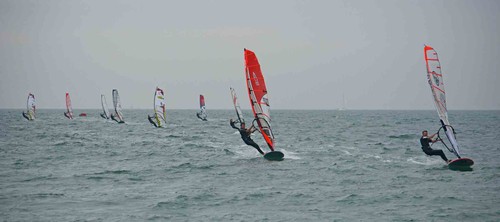 As with 2013, the forthcoming 2014 HS season will be concentrated during the hours of British Summertime. Clocks change on the 30th March 2014 and racing will start thereafter. Further details will be released in spring.