Racing Facebook group launched
14 March 2013
For all things Course Racing in the UK
This groups aims to be a space for windsurfers to share and talk about course racing. Find it here: http://www.facebook.com/groups/UKWA.racing/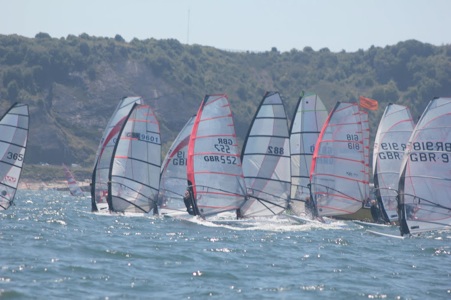 Sunny UKWA Racing at Mumbles a couple of years ago: photo Andy Watkinson
Whether you are an experienced racer, new to racing, finding people to train with, looking for advice, want to know more about what it is all about, or are a youth looking for somewhere to take your windsurfing beyond Techno, this facebook group is a great place to be!
Young Raceboard windsurfer Louis Morris initially had the idea of a Raceboard UK facebook page, but after discussions with Raceboard UK association and the UKWA, it was decided that a more general UKWA Racing group would be a better idea that would suit more people.
To find out more about the UKWA racing go to ukwindsurfing.com/racing
The Inland series kicks off at Northampton SC on the 21/22nd April, and the Cup series gets underway at Weymouth and Portland on the 4th-6th May.
Other relevant sites: