British Formula Windsurfing Championships 2014
18 October 2014
After 5 events the 2014 UKWA Formula series came to an exciting end with Jason Clarke, sailing for Patrik Diethelm, taking the honours. It was another tight series with far fewer races having taking place this season due to the wrath of the wind gods.
Leading into the final event at Stokes Bay, Jason Clarke held a commanding lead over last year's champion, Chris Bond and Dave Coles in 3rd. The forecast for Saturday looked perfect and all competitors were looking forward to a full days racing. Sadly though, this was not to be. 1 race was completed in a gusty wind and very strong tide. The race was taken by Jamie Ingram ahead of Dave Coles and Jason. Two other races were attempted but sadly the wind could not last for the duration hence they were both abandoned.
1 race could make very little difference to the overall results for the season other than the sneaky Dolphin Coles moving up into 2nd in place of a grumpy Mr Bond. Jason was the worthy champion showing consistent form over the entire season. Further down the fleet there were some very strong performances: Tim Gibson would have had a greater say in proceedings had he not missed one race and the same can be said for Jamie who must be a favourite for next season if he commits to the whole series. Nick Icke had his best result to date, breaking into the 5 for the first time.
In the National 11 fleet, Bob Ingram took the honours and often found himself in the top of the fleet on his new board showing great form upwind.
Next year we're looking forward to the arrival of more competitors, especially in the youth fleet where James Battye is keen to defend his title.
All in all it was a very entertaining season and everyone is really looking forward to the next. Anybody interested in joining us please contact us via the Facebook group: UK Formula Windsurfing
Overall Results: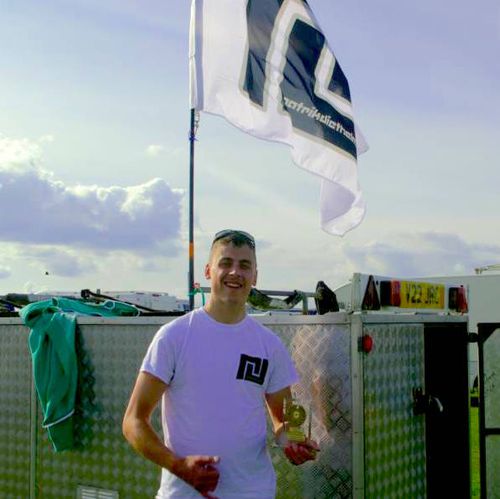 1st Jason Clarke (Patrik Diethelm, Severne, Z-Fins)
2nd Dave Coles (Severne, Starboard)
3rd Chris Bond (Point 7, Gaastra/Tabou, Z-Fins, Robin Hood Watersports)
1st National 11 Bob Ingram (Starboard, North Sails)
2nd National 11 and
1st Youth James Battye (Point 7, Robin Hood Watersports)