Foil Racing
21 May 2017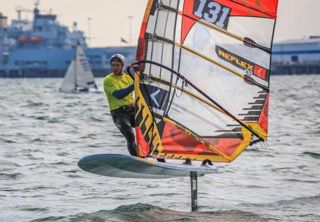 The UKWA is pleased and excited to announce that it will be racing foils at the Christchurch Slalom event on the weekend of 24th & 25th June.
To the best of our knowledge this is the first time foils will have been officially raced in the UK. The beginning of the future!
We all understand windsurfing foils are a relatively new concept and that new developments are happening all of the time.Therefore we will be learning and develop with the evolution and work with all interested parties to give foil sailors exactly what they want from this new radical concept.
We are pleased to confirm that your current UKWA membership already includes third party insurance to foil, and just in case you are interested it also covers you to paddleboard, more good reasons if you needed them to be a member of the UKWA.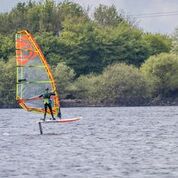 We are working on the rules for the event but in principal they will be as simple as we can make them, any kit you like in fact the wider the selection the more we can all learn from the experience.
Courses will reflect conditions but it is hoped to run a variety of courses.

Safety
Safety will of course be our number one priority as it is with all other fleets and disaplines. Foils will be raced as a seperate fleet.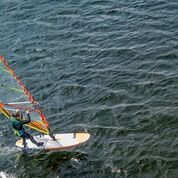 More information to follow
Entry is already open at www.ukwindsurfing.com/events/2017/slalom-3-4Boards/ follow the link on the right to pre enter on line and select foils.
For further information contact
07889-161780