Help Paul Morris
17 January 2021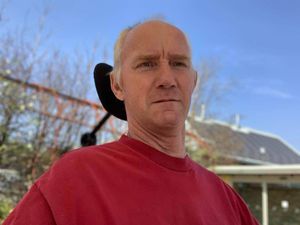 Many of you will know Paul Morris as a passionate competitor on the water with a friendly, infectious enthusiasm for the sport we all love. A regular racer through the 90's Paul would often find himself finishing in the top five in the course racing, mixing it with the best in Britain. In 1998 he represented Great Britain at the World Formula Championships in Poland (unfortunately there was no wind but never one to miss an opportunity Paul was voted World Drinking Champion!). More recently you will have often seen Paul at Speedweek (or any speed strip for that matter) and regularly flying the UK flag at the Defi Wind.
Paul retired from the Royal Navy in 2016 and was looking forward to spending more time at home with his family in Cornwall and, naturally, doing more windsurfing.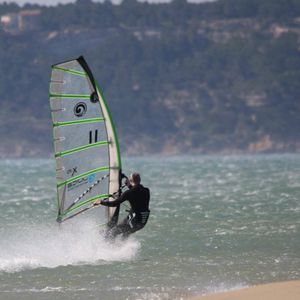 Paul at La Franqui in 2016 - 41.85kts
In November 2019, Paul was windsurfing near his home in Penzance when an accident occurred that no one saw and he can't remember. Paul was found face down in the water, almost drowned and paralysed from the shoulders down with a broken neck.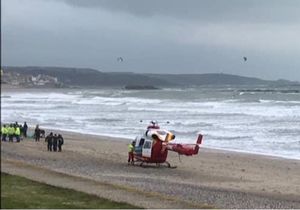 Cornwall Air Ambulance on Marazion Beach waiting to take Paul to Hospital
Some amazing treatment and care has resulted in Paul regaining limited use of his hands and arms but with legs that will remain paralysed.
Paul is ready to return home after more than a year in hospital where contact with family and friends has been limited to face-time for the past nine months due to COVID restrictions. But returning home is not possible until his house is remodelled to safely support his future wheelchair bound life.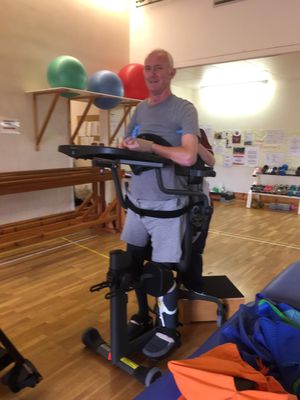 And still smiling - Salisbury Spinal Injuries unit 2019
A short appeal for help was made on Facebook last year and many people generously donated but now there is a better understanding of exactly what needs to be done, and the associated costs, the campaign has been relaunched with the aim to Get Paul Morris home.
The campaign organisers are asking you to visit the fundraising site at gf.me/u/zfzgwr and share widely which is simple to do from the site. If you haven't donated previously there is an opportunity to do so or you may have some ideas for fundraising which Paul's fundraising team would be delighted to hear about (contact them through the site).