Rutland Report
30 March 2023
75 Sailors enjoyed the first UKWA Cup event of 2023. Probably an earlier start to the season than in recent years, competitors awoke on Saturday to extremely gusty winds ranging from 20 to 36 knots. Whilst this meant limited racing for the Techno and Raceboard fleets, the Foils and Wingfoils took full advantage in some challenging conditions before the wind moderated enough for all fleets to race. After loosing an hours sleep due to the clocks going forward Sunday also saw plenty of wind but this time more stable 16 to 22 Knots which meant all fleets could enjoy a champagne racing day despite the bitter chill.
Techno Junior Fleet
The 5m and 5.8m sailors saw 5 races over the weekend and should be proud of the way they dealt with the conditions. Not everyone finished every race but there is no disgrace in that, they tried there very best and no one would ask more than that.
5m boy Dawson Rodgers
5m boy George Greenhalgh
5m boy Harry Bew
5m girl Ruby Webb
5.8m boy Jasper Malik
5.8m boy Johnnie Greenhalgh
5.8m boy Noah Goulden
5.8m girl Phoebe Gay
5.8m girl Willow Woolhouse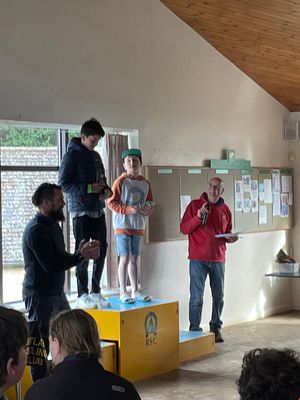 Techno Main Fleet
The fleet saw 22 entries across 6.8, 7.8 & Techno+, 5 races saw Oliver Cooper winning overall with 1st place in every race on his Techno+
6.8 boy

Milo Shaw

6.8 boy

George Ebdon

6.8 boy

Oliver Ebdon
6.8 girl

Sophie Clark

6.8 girl

Rebecca Pilkington

6.8 girl

Amelia Gay
7.8 boy

Daniel Read

7.8 boy

William Greenhalgh

7.8 boy

Aarian Rexha
7.8 girl

Evelyn Clark

7.8 girl

Hannah Boothroyd

7.8 girl

Lena Simon
Techno+ boy

Oliver Cooper
Techno+ girl

Charlotte Morrison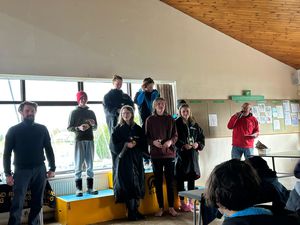 iQFOiL Junior
This was the first time we had seen a separate iQFOiL Junior fleet, just three entries but everything points towards this fleet growing in the near future
iQFOiL Junior

Beau Handley

iQFOiL Junior

Charlie Baker

iQFOiL Junior

Ned Bentley-Taylor
IQFOiL Main Fleet
The fleet put on an outstanding show in winds gusting above 35 knots on Saturday morning, 23 entries all youth with 8 races overall winner William Ziegler
iQFOiL youth boy

William Ziegler

iQFOiL youth boy

Tommy Millard

iQFOiL youth boy

Alexander Meadway
iQFOiL youth girl

Darcey Shaw

iQFOiL youth girl

Sophie Blaydes

iQFOiL youth girl

Olivia Robson
Formula Foil

Tony Handley

Formula Foil

Guy Spreckley

Formula Foil

Dave Coles

Raceboard
With a delayed start due to the strong winds and then a race being abandoned due to no wind there certainly was a variety of conditions for the raceboard fleet. Racing was dominated by overall winner Louis Morris. 9 Raceboard entries lower than normal with 5 races.
male

Louis Morris

male

Lewis Barnes

male

Robert Kent
Lady

Annette Kent

Lady

Emily Kent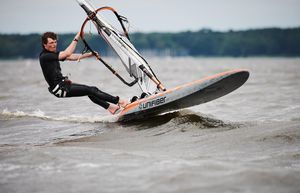 WingFoil Fleet
This was the first time wingfoil sailors have attended a UKWA course race event, they put on a great show with Rafferty Read returning from his International travels to win all but one of the races and finish 1st overall
Junior

Sullie Yelland
Youth

Finlay Chandler
Senior

Rafferty Read

Senior

Dennis Gordo

Senior

Keith Bowyer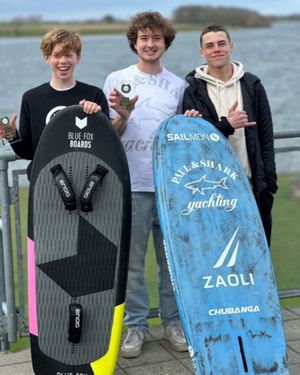 Full results are here
Series results are here
Your Volunteer Team
Safety Boat- James Palin, Simon Moore, Alastair Morgans, Nigel Morrison, Edd Pilkington, James MacGregor
Race Officer- Tessa Ingram
Committee boat Crew- Maggie Coles, Mark Ebdon, Jenny Read, Simon Goulden, Lynn Bew, Rochene Simon, Lineke Simon
Admin- Sue Ingram, Brian Tilbury, Ann Tilbury, Yvonne Bryan, Assisting Rod Davies, Janet Davies
Scorer- John Eskdale - Trainee scorer Jill Cooper
Buoymaster- Martin Cooper
Your Coaches
Head Coach & iQFOiL - Ali Masters
Techno - Cameron Coghill
Event Sponsors