Master Blaster report
27 April 2014
Marazion 19th – 20th April
Easter weekend brought the first slalom event of the year in the beautiful location of Marazion in Cornwall.
Competitors started arriving on Friday, to be greeted by stunning views of St Michael's Mount, sunny skies and a gentle offshore breeze making the water perfectly flat for a little SUP around the bay – a lovely warm up before the event the next day.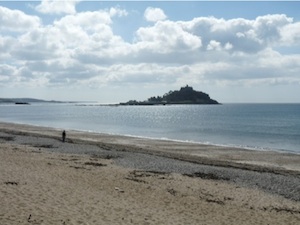 Each slalom series event includes Master Blaster races, for windsurfers who aren't ready for the full slalom race yet, but would like to get involved in a bit of friendly competitive racing.
The Master Blaster races are organised by Brian, who does a great job of rallying the competitors, reassuring those of us who are a little less confident, and keeping it interesting for the stronger sailors.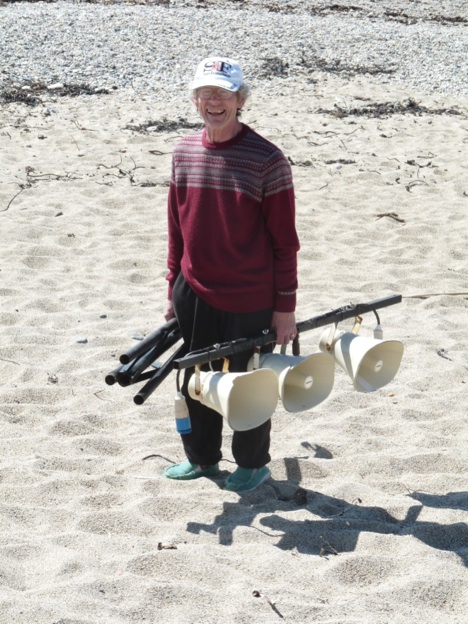 The races start from the beach, out to a gybe mark and return to the beach. It's the perfect way, as an intermediate sailor, to get out in more challenging conditions and practice your gybes.
At Marazion we had 6 Master Blaster competitors – a few regular sailors, plus a few new faces.
On Saturday we had around 15 knots easterly, which gave us a nice cross-shore wind to sail straight out from the beach to our gybe mark. For some of us it was only our second or third time out on the water this year, so it took a few runs to find our sea-legs on a slightly choppy sea, but we were all soon blasting nicely there and back, even if there was quite a bit of swimming going on at the gybe mark...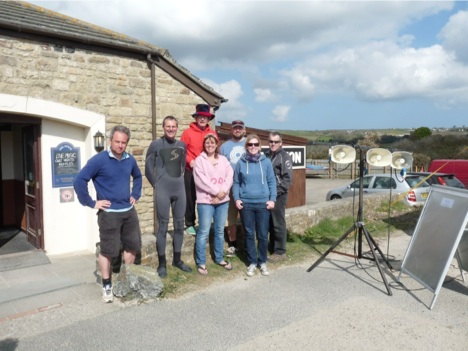 Sunday brought cloudy skies and a light northerly wind, so it was definitely time for winter wetsuits and beanies. The Master Blasters headed around the bay to where the beach curves towards the Mount, which enabled us to sail a beam reach almost parallel to the beach. The stronger sailors raced to Long Rock and back, whilst Mandy and I raced around the buoy. It was chilly but great fun to be out on the water again.
At the prize giving, there were prizes for all the Master Blasters, which was fantastic. Nick Cox took first prize and won a £200 holiday voucher. Mandy and I both won a very nice Starboard rash vest each.
Thanks once again to the BSA race organisation team and to the sponsors. It was a great start to the season and I'm looking forward to more Master Blaster races throughout the summer.