UKWA / BSA Slalom 1 - Marazion
21 April 2014
Supported by Starboard & Severne
Sponsor's report by Paul Simmons.
Located just twelve miles from Land's End, Marazion is almost as far south-west as possible to hold a windsurfing competition. This presents a long journey for many of the UK's slalom competitors but as they arrived at the event site to witness St Michael's Mount in glorious sunshine, it seemed to instantly justify the extra distance!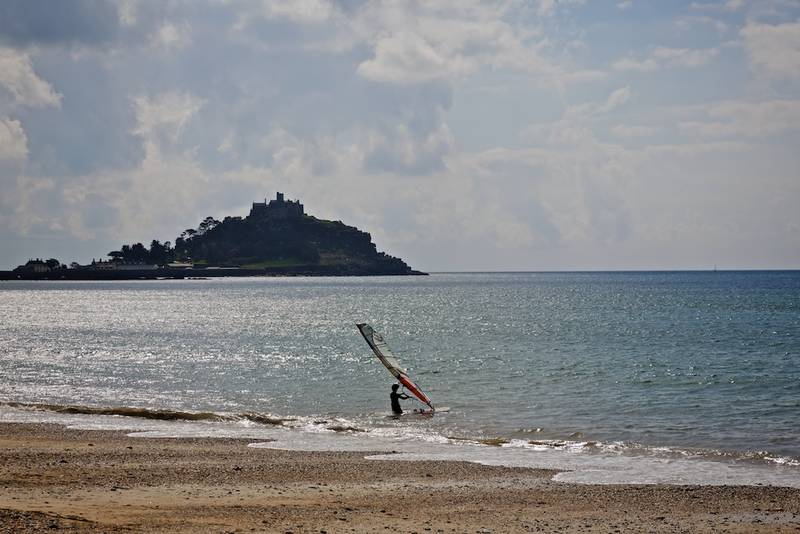 More than forty entrants were spread across three fleets, ensuring the UKWA race crew had a busy weekend running "Pro", "Amateur" and "Master Blaster" competitions. Saturday's weather was almost perfect for racers to ease their way back into competition: with unbroken sunshine all day, a light morning breeze gave everyone time to rig and tune, plus catch up with fellow competitors after a winter away from the scene. The wind then built beyond the 11 knots required for racing and most completed the first two rounds on their largest sails.
Through the afternoon many were scurrying back to rig smaller as the freshening cross-shore breeze made for two further exciting rounds of downwind slalom. The course was set outside of St Michael's Mount to avoid its wind shadow. As a result the water state was choppier than on the inside and whilst not exactly rough (certainly not by Cornish standards), it did provide an additional challenge as competitors sped across Mount's Bay at lightning speeds.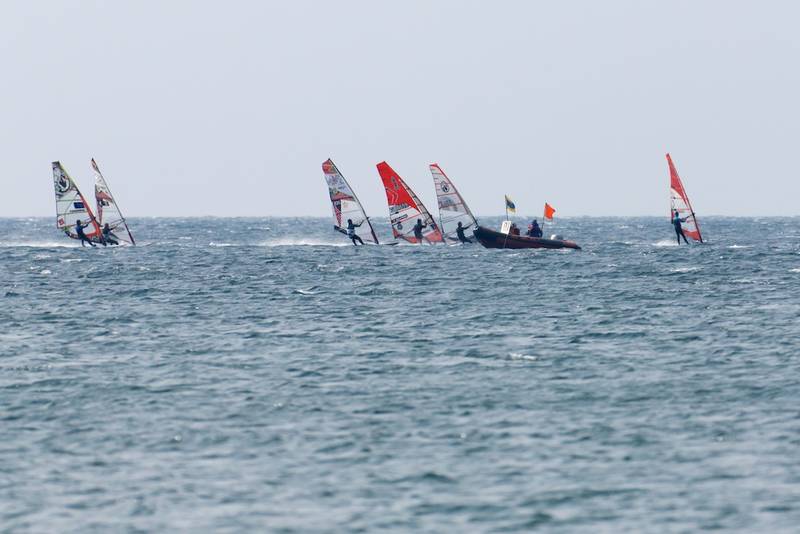 In the Pro fleet, 2013 Champion James Dinsmore started as he would hope to continue the season by winning both of the opening rounds. The usual front-runners (Kev Greenslade & Simon Cofield) were absolutely flying too, ensuring James really had to work for his victories. Not far behind, it looks like a great battle developing this season between younger riders Sam Latham, Lee Mars and Tom Wells.
An offshore breeze greeted the early risers on a sunny Easter Sunday morning and it soon built to a solid 20-25 knots: perfect slalom conditions! Most selected smaller boards and rigs for the stronger breeze and hit the water fired up for more full-throttle action. James Dinsmore and Kev Greenslade traded victories in the Pro finals, while things were close at the front of the Amateur fleet, where Nicky Welsh edged out the strong challenges of Tim Gibson and Simon Langley.
The standard in both Pro and Amateur fleets has clearly improved since I last competed and it was great to witness thrilling action. Thanks to all of the UKWA guys on and off the water, who ensured successful racing. Having spent some time in the finish boat I really learnt what a tough job the race crew have on the water. It's cold, wet and bumpy, with the pressure of having to spot and record numbers in the blink of an eye. Competitors don't always appreciate what a thankless task this can be so a big thanks and well done to every one of you!
Results
Pro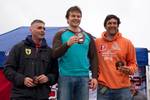 James Dinsmore (Starboard/Severne)
Kevin Greenslade (Tabou/Gaastra)
Simon Cofield (Fanatic/North)
Amateur Men
Nicky Welsh
Tim Gibson
Simon Langley
Amateur Women
Zara Davis
Master Blaster Men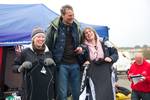 Nick Cox
Charles Miner
Chris Sparrow
Master Blaster Women
Mandy Body
Helanie Vasseur