Weymouth Speedweek
24 October 2014
Weymouth Speed Week and the UKWA Spartan Speed Championships are over. It was a fantastic week with an amazing 8 rounds of speed windsurfing.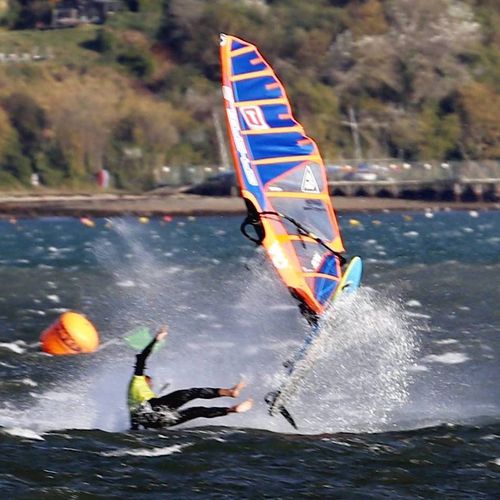 The top positions changed around all week and every round was hard fought. The early leader Simon Cofield (Fanatic, North) was injured and had to sit out for one day allowing his old rival and 3 times winner of the UKWA speed title Kevin Greenslade (Tabou, GA) to take the lead.
Third, forth and fifth place was just as close with Jim Crossley (Fanatic North) taking initially 3rd spot ahead of Simon Pettifer (Tabou, Simmer) and Nigel Spriggs (Fanatic, Pryde) but with Jim taking a day out Simon took the advantage over the last two days to just pip Jim by 0.7 and Nigel taking 5th place.
Zara Davis the only UKWA lady entered this year did very well coming an impressive 12 overall in the fleet. Well done to all UKWA competitors, it was tough going with some very strong winds and chop to contend with. The brave were rewarded with speeds of over 33 knots on the fabled Portland 500m course.
UKWA - Spartan Speed Cahmapionships