BSA End of Season
1 November 2016
Fantastic end of year awards ceremony for the British Slalom Association. Held at the Boat that Rocks on Portland organised by Kevin Greenslade. This year has been very successful for the association with another record year for people taking part. The pro fleet was once again a nail biter with the last event in Weymouth the decider. But the wind gods had other ideas and stayed away which meant no racing. This gave the seemingly unbeatable James Dinsmore yet another win. Kevin Greenslade followed closely in 2nd place and 3rd went to the greatly improved Leigh Kingaby. 1st youth was Jack Bassett and 1st junior Scotty Stallman. 1st Grand Master was David White.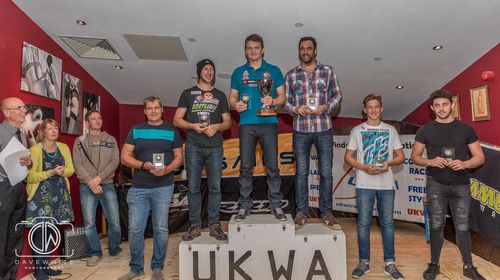 The Amateur fleet was all change at the top with Ian Roberts returning to racing after a 10 year gap taking the top spot followed closely by Mark Ingram in 2nd and the always smiling Garry Connell in 3rd. 1st lady and in a very creditable 4th place overall was Zara Davis who had an incredible year, kept honest by two talented 18 year old's Jenna Gibson and Sarah Jackson in 2nd and 3rd respectively. 1st youth was Sam Anstey and Dave Strudwick 1st Grand Master.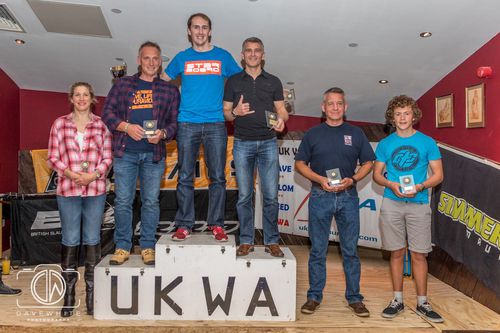 Master Blaster Fleet was won by Jess Austin 2nd place Ann Walsh and 3rd place Josh Hunt.
Thanks as always to the race crew and volunteers. As always without our sponsors the events would not happen. The OTC, Gaastra, Starboard, Severne, Goya, Quiver Windsurfing, RRD, Clacton Beach and Sea Festival, K66 Fanatic, North and ION, National Watersports Festival, Simmer Style, Oshea, Pura Vida, Neil Pryde, JP, Agent Eight.
If you want to find out more and join in this growing and fun association go to the website www.ukwindsurfing.com