Winter Training
15 March 2016
Zara Davis well known for her Speed sailing prowess has recently been turning her hand to a bit of Slalom racing. Unfortunately she had a setback just before Christmas and had to go for two major Hip operations. First her left hip then 3 weeks later her right.
This would normally put you off the water for months and certainly was going to put the 3 month training trip to Tenerife in January out of the question.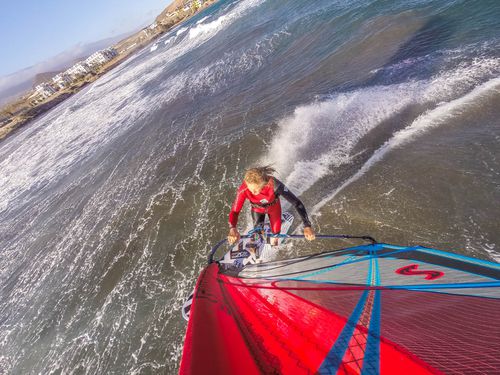 Not Zara! this is her on her wave board at 4 weeks post surgery and 6 weeks on, she is slalom training with the best Girls and boys in the world with TWS Slalom training here in Medano. Zara also has been training with her RRD team mate Leigh Kingaby at Tejita beach a very picturesque bay just up from Medano where they had the place to themselves, with the bonus being flatter water.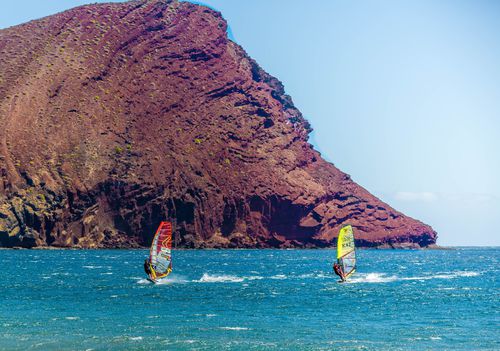 The slalom training in South Bay is tough and the conditions gruelling. The day starts at 10.00 with a slippers meeting, then racing starts at 11.00 till they have completed 20 races at some time after 6 in the evening. It attracts the best in the world for their off season training including Pierre Mortafon, Matteo Jachino and many more from the top 20 of the PWA. But more importantly for Zara the top PWA girls are also there including Cagla Kubat, Ester De Jues, Nimet Tulumen and Lena Erdil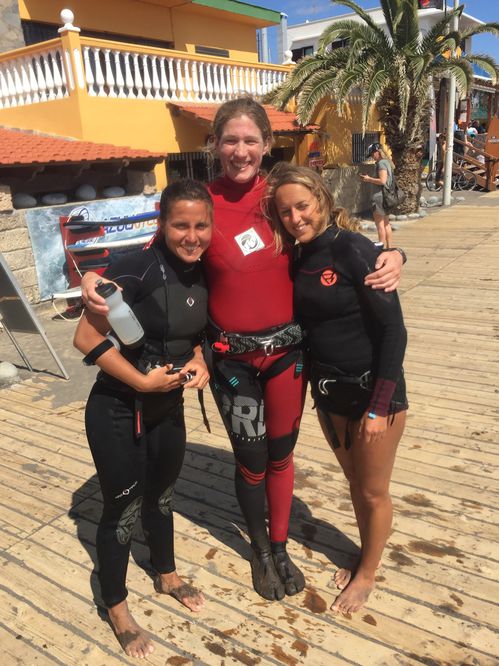 Its a great training line up and very friendly and welcoming and you learn so much on and off the water. Zara says " If you can slalom race here you can race anywhere"
Its back to the UK in a few weeks for the start of the UKWA slalom series for Zara and hopefully a PWA event if time allows to see if the training and the hip operations have paid off.