Xavier wins opening CalCup event
18 May 2011
UKWA racer wins opening round of California Cup series
Los Angeles based UKWA racer won the first round of the Calcup last weekend. Xavier Ferlet is the defending champion after winning the Calcup series in 2010.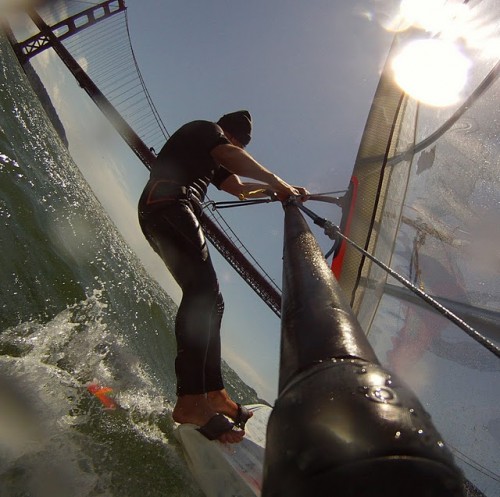 The Calcup is a series of formula races held at Berkeley, near San Francisco. The series got off to a good start this season with 20 competitors in the Top Fleet and about 15 in the B Fleet.
Fist race was run in light winds ranging from 12 to 15 knots. Xavier was slightly under powered on his 9.5 but he benefited from a mistake by ex PWA racer Thomas Sehested to take first place. Thomas won the second race with ease on his 10.7 however the third race saw the typical wind of this region pick up and that gave Xav the advantage on his smaller sail. Five races were run in total with race four still having strong winds.
Xavier also represents the UKWA in racing held in San Diego (SDWA). He won the first two events of the series.