Tushingham Sail Production to end
27 July 2016
Roger Tushingham has announced that production of his sail brand will cease at the end of the year after 39 years of continuous production. Tushingham started making racing dinghy sails in the late 70's before switching full time into windsurfing in 1980.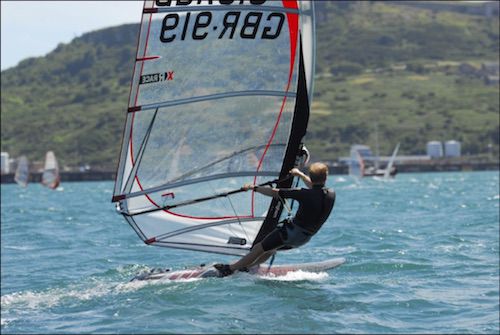 They achieved many championship wins over the years, particularly in the UK where they've long been the dominant brand. However, it's in the area of free ride equipment that the brand made the biggest impact. Recognising that most of the competition were concentrating their R&D into the wave and racing disciplines, Tushingham launched a string of sails that became the benchmark for the recreational windsurfer.

The Bolt is the ultimate refinement of that philosophy. A sail that changes its performance characteristics as it moves up the size range; progressing from handling and control in the smaller sizes through to balanced power and performance at the bigger end. At the same time the company developed its XR Race sail as the ultimate 'all-round' performer for the resurgent Raceboard Class, where the sail has enjoyed many victories over the past few seasons.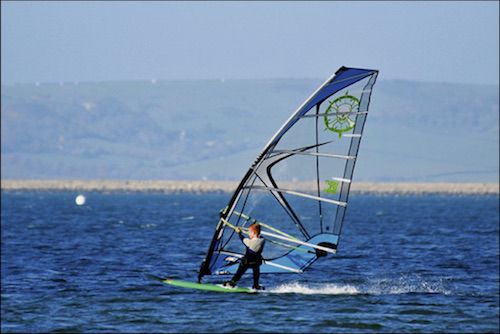 Ken Black has been a major factor in the success of the brand over the past 20 years in his role as chief designer. He's credited with the aerodynamic performance of all recent Tushingham sails.
"Sailmaking is a personal thing that requires the active involvement of all the key players"
Roger Tushingham feels the time is right to call it a day:
"The Bolt and XR Race are very strong designs; I don't want to sell the brand, I'd rather stop on a high and remember the fun we've had doing this over the past four decades"
All the staff at Tushingham would like to thank our customers past and present for their support and hope you've all had as much fun using them as we've had designing, testing, making and using them ourselves.
The Tushingham company is not leaving the windsurfing arena and continues to distribute Starboard, Severne, Aeron and Radz equipment in the UK. Production will stop at the end of the year so if a Tushingham sail is on your wish list, this is your last chance!
Product info: www.tushingham.com