Hayling Easter - Slalom and Round the Island
1 April 2012
The season is about to spring into action with the first BSA slalom event at Hayling Island this weekend (7-8th April). For those who want a realy challenge, the round Hayling is on the Friday before (6th).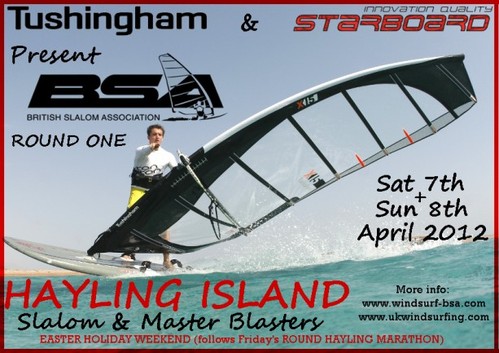 This year there's a big push to encourage first-time competitors and for this very reason Tushingham & Starboard will have a full fleet of iSonics and Futuras, plus a handful of race rigs to demo and race on (for Master Blaster and Amateur fleets). If the wind isn't playing ball there will also be a good selection of Starboard SUP boards on hand to demo and perhaps run some knock-out sprint racing. There may even be a wave on the sand bar to play on! If that's not enough, the Starboard Gemini Tandem always provides great fun for both the riders and spectators, especially during transitions, which can be hilarious if the riders aren't synchronised!
If you are a UKWA member you can enter the amateur or pro fleet, and non-members can pre-enter online or on the day. (Entry page)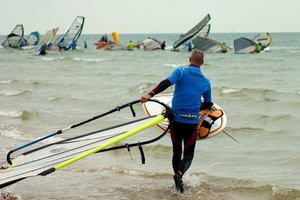 The HISC "Round Hayling" takes place the day before on Good Friday (6th) so it's a great opportunity to enjoy three days of competition! Starboard & Tushingham are the major sponsors of this event too, with great prizes and a guaranteed good turnout with all manner of boards battling around the island.