Christchurch - Formula Report
22 September 2013
Forecasts of severe gales greeted those that came to the 5th edition of the UKWA cup series in Christchurch. The strong winds were not due until the afternoon of Sunday so plenty of time to get some racing in before the madness.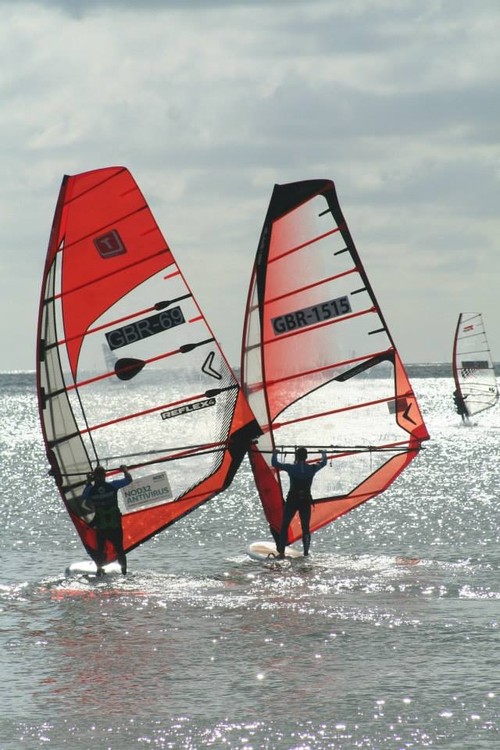 Only one race took place on the Sunday in a shifty off-shore wind. The start was eventful to say the least with current series leader, Dave Coles, deciding to step off his board as the flag went down. He almost took out the rest of the fleet with this manoeuvre, but everyone else just managed to avoid the situation. This paved the way for Chris Bond to take the race followed by Jason Clarke and Tim Gibson.
Day 2 started with light winds and sunshine but that was soon to turn into a wet howling gale. 2 races took place in an ever increasing wind with most of the fleet opting for their smallest sail option. The day belonged to Tim Gibson, who had a welcome return to form. He came 2nd in the first race and took the second ahead of a wet (again) Dave Coles and Jason Clarke whilst Bond was left looking for a Sat Nav on ebay after heading for the wrong buoy! Not only did Tim take the day but also the event which was his first of the season and long overdue.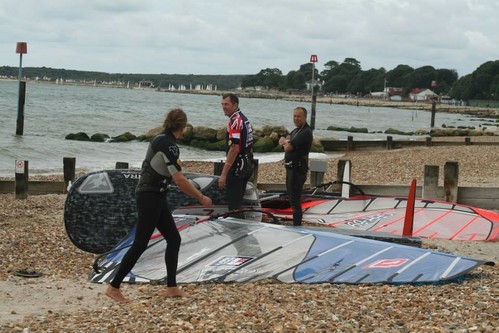 Great battles were fought all through the fleet in very challenging conditions with places frequently being exchanged between Nick Icke, Bob Ingram, Adrian Wallis and the ever improving James Battye. Points at the end were all very close and the results were as follows:
Tim Gibson (North Sails, Gaastra/Tabou)
Dave Coles (Severne, Gaastra/Tabou)
Chris Bond (Point 7, Gaastra/Tabou, Z-fins, Robin Hood)
1st National: Bob Ingram (North Sails, Starboard)