Formula Inland roundup
15 June 2014
The inland championship came to a conclusion at Farmoor reservoir. Not many committed to the series this year, but those that did enjoyed some great conditions on flat water.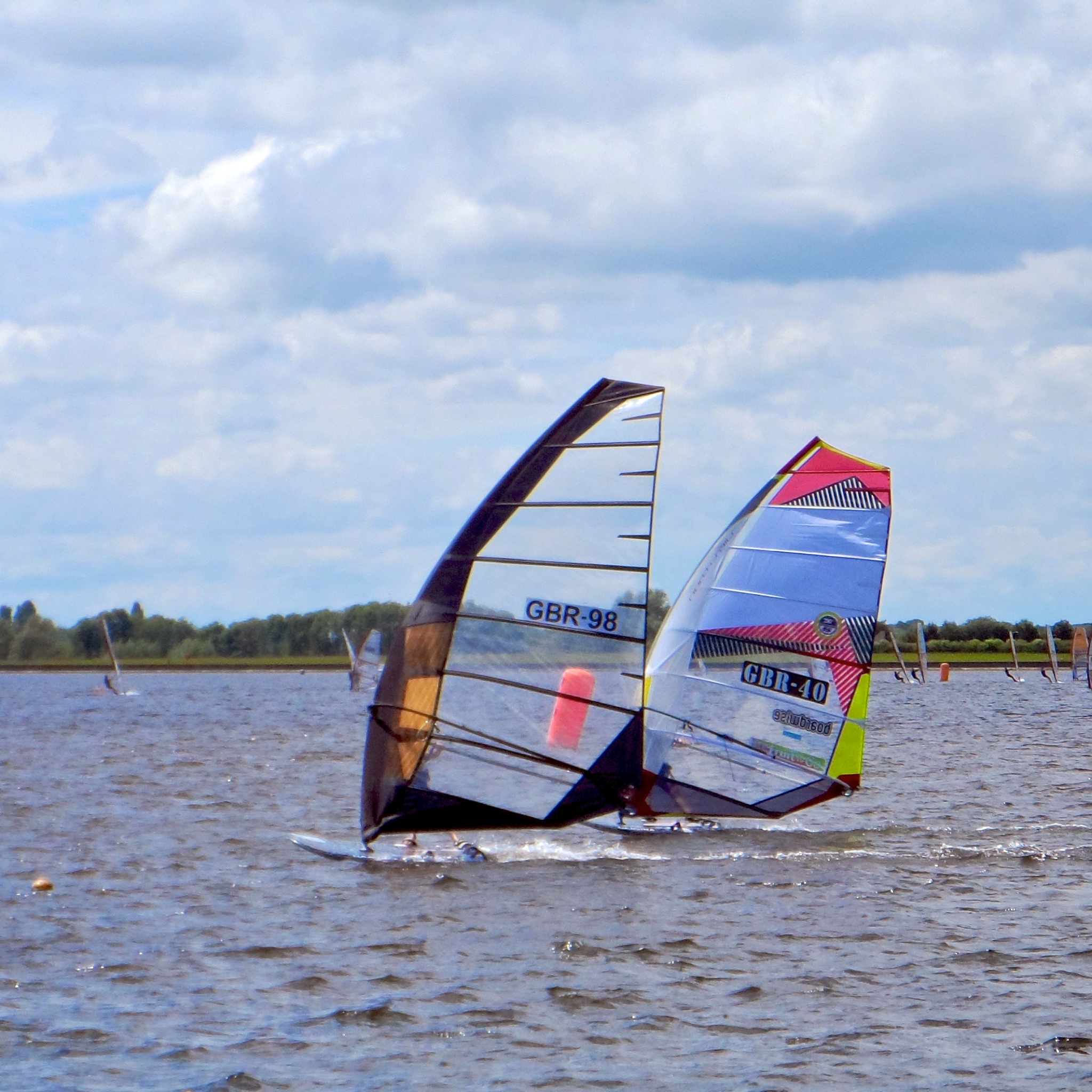 The event was won by Chris Bond who won 4 of the 6 races ahead of Tim Gibson. Victory was far from straight forward with Tim being very close, even making contact, in every race. Nick Icke battled it out with Steve Sugden for 3rd but as Nick chose to leave early on Sunday, 3rd belonged to Steve.
The overall series was was won by Bond, for the second year in a row, winning all 3 events.
Overall Inland Results:

1st Chris Bond (Point 7, Gaastra/Tabou, Z-Fins, Robin Hood Watersports)
2nd Tim Gibson (North Sails, Gaastra/Tabou, Z-Fins, Boardwise)
1st National 11 and 3rd overall Steve Sugden (KA Sails, Starboard)