Inland 2 - Formula Report
28 May 2014
An ever changing, fairly pessimistic forecast put many of the formula fleet off coming to the second inland of the series, but those that did were treated to great conditions on the Sunday.
Saturday teased competitors with the wind making brief appearances but never lasting long enough to allow a race to take place. We all got in some good practice though and some tuning before the next days racing.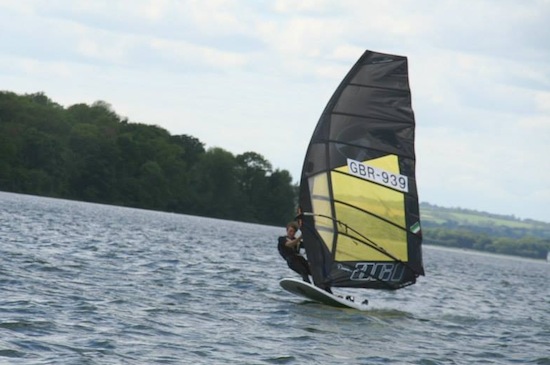 The forecast was perfect for Sunday and we were treated with a 14-18 knots wind accompanied with sunshine. The race officer managed to get in 4 back to back races before lunch which was tiring to say the least. Race 1 was won by myself but was something of a gift as Tim Gibson made a real hash of start and ended up getting wet. He did recover and took 2nd ahead of James Battye followed by Steve Sugden. Race 2 was very tight and I took first just ahead of Tim thanks to the help of a huge gust that took me from the final windward almost directly to the finish line. Steve came 3rd ahead of James who had pulled out a footstrap ending his mornings racing. I took race 3 with Tim taking the last - all race were incredibly close.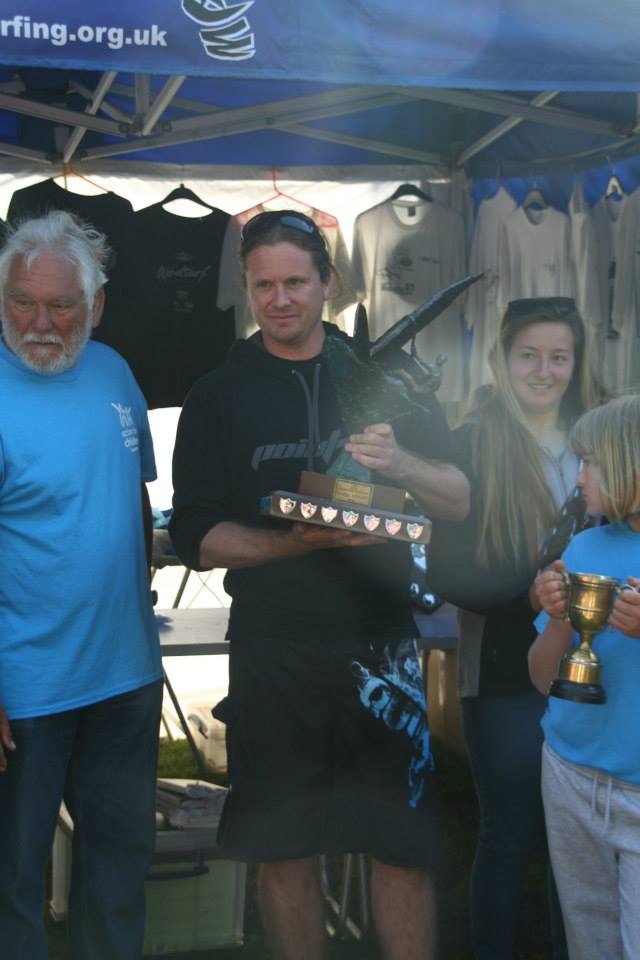 The Marathon was to be a non-counting race so results were as follows:


Chris Bond (Point 7, Gaastra/Tabou, Z-Fins, Robin Hood Watersports)
Tim Gibson (North Sails, Gaastra/Tabou, Z-Fins, Wipeout)
Steve Sugden (KA Sails, Starboard)
1st Youth James Battye (Point 7, Starboard, Robin Hood Watersports)
All fleets took part in the Rutland marathon and with the first leg looking like one massive wind shadow it was all up for grabs.
The start was chaotic as predicted but the one slalom entry, Lee Mars got off to a flyer and I thought that would be it. However the rest caught up as he hit a patch of zero wind. Once the first tower was rounded the wind kicked in around halfway back up the leg. At this moment the race was being led by Louis Morris, Rob Kent and Mark Kay all on raceboard.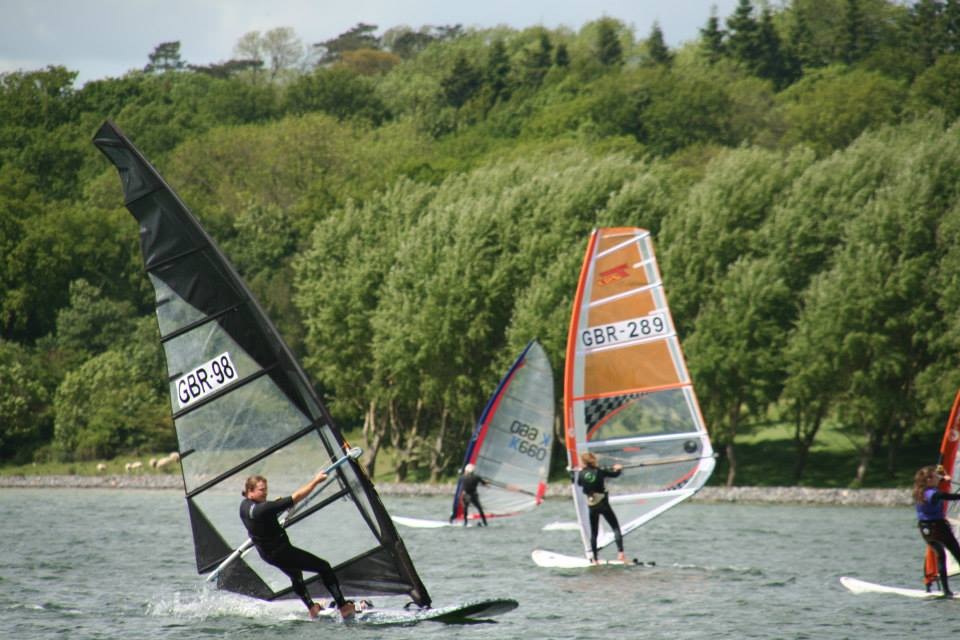 I was the first to catch the wind in the chasing group and this allowed me to pass the 3 ahead and maintain a healthy lead until the finish. The finishing time was 43:02 which turns out to be a record for Formula but maybe not overall as rumour has it Ross Williams managed 38 mins on a slalom board once. 2nd place was taken by slalom sailor Lee Mars with Louis taking 3rd.
All in all it was a great weekend with some very close racing. The final inlands takes place at Farmoor on 7th and 8th June so hope to see you there.
Written by Chris Bond (Point 7, Gaastra/Tabou, Z-Fins, Robin Hood Watersports)