Weymouth Formula Report
15 July 2014
The perfect forecast was predicted for those that attended the 3rd edition of the UKWA cup series in Weymouth and it delivered! Two days of wind and sunshine were a welcome sight since there had only been 2 races completed in the last 2 events! In addition to this great forecast, there was also the good news of a few new faces on the scene.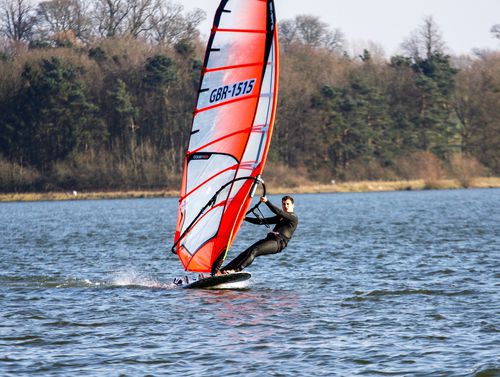 Four races took place on Saturday but unfortunately poor Dave Coles only managed 2 suffering fatigue from his monumental journey back from the World Youth and Masters in Italy. The in form Jason Clarke stole the day taking 2 bullets and two 2nd places showing great angle and speed upwind. Close behind were Chris Bond and Tim Gibson with nothing much between them. There were also great battles throughout the fleet, especially between Bob Ingram, Nick Icke and James Battye who were constantly trading places throughout the 4 races.
Day 2 provided the competitors with slightly stronger winds which meant that the 12m sails could stay in their bags. Once again Jason had a good day but he was beaten by a rejuvenated Dave Coles who stormed back with 2 bullets and two 2nds. Close behind was Tim who importantly won the last race of the weekend.
Deservedly, Jason took the event ahead of Tim and Dave. Bob Ingram was in fine form and took the National 11 ahead of James Battye. A special mention needs to go out to Gus Takiguchi, Tristan Banahan and Simon Langley who all showed good form in their first Formula event.
Just 2 events remain of the season and all is to play for with only 4 points splitting the top 4 so hope to see you all at Pwllheli.
1st Jason Clarke (Patrik Diethelm, Severne, Z-Fins)
2nd Tim Gibson (North Sails, Gaastra/Tabou, Z-Fins, Boardwise)
3rd Dave Coles (Severne, Starboard)
1st National Bob Ingram (North Sails, Starboard)
2nd National and 1st Youth James Battye (Point 7, Starboard, Robin Hood Watersports)