Christchurch Formula Report
9 May 2016
There was a great turnout for the opening event of the UKWA Cup series held at Christchurch. What was really pleasing was the size of the youth fleet that bodes really well for the future of the class. The forecast for the event was not the best for Saturday but Sunday had the potential to be epic and it did not disappoint!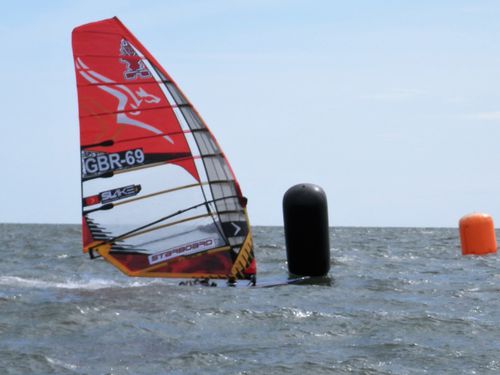 After a lazy Saturday caching up with friends and looking at who had what new kit things moved onto racing on the Sunday. The forecast was bob on with the wind starting at 10 knots slowly picking up to around 15 by the end of the day. The sun was shining and the water was flat - if Carlsberg did racing conditions........
Our race officer, Tess Ingram, was on the ball and determined to get in as many races for us as possible. In all, 6 races were completed starting with 4 back to back followed by a final 2 after a break for lunch. Dave Coles dominated proceedings taking 5 of the 6 races giving a clear message that if anyone wants to take the title back off him, they're gonna have to fight really hard. The only race where he was deprived of a win was taken by a jubilant James Battye who had the event of his life showing great speed and angle upwind. Dave obviously won the event but the battle for second could not have been closer with James, Tim Gibson and Chris Bond all finishing on equal points. In this situation the count back rule is used to determine the places which resulted in James taking 2nd and Chris taking 3rd.
Further down the fleet there were good battles to sort out the standings for National 11, Youth and Female and results were as follows:


Results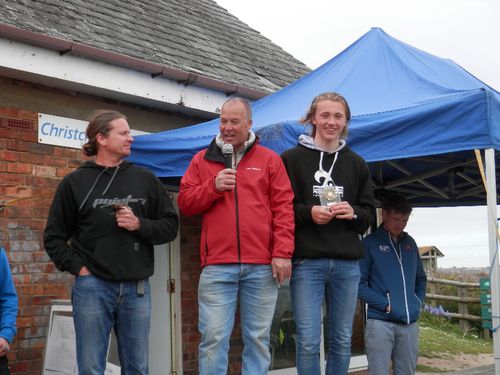 1st Dave Coles (Severne, Starboard,)
2nd & 1st Youth & 1st National James Battye (Severne, Starboard, Juice Watersports)
3rd Chris Bond (Point 7, Gaastra/Tabou, Z-Fins, Robin Hood Watersports)
2nd National Tom Eskdale
1st Female Jenna Gibson
2nd Youth Harry Sharrock
Our next event is Rutland including the prestigious marathon on 28th/29th May - we hope to see you there.