Windsurfer of the Year - 2009
Winner - Sam Sills (Racing)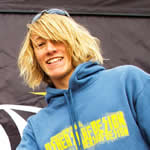 Young Sam Sills shows he has what it takes to go all the way as a professional windsurfer. Current Techno 7.8 World Champion there is no limit to what this young windsurfer can do. Sam showed he can currently beat the best in the world beating Antoine Albeau in the fun race at Poole. Pic credit: John Carter
Unfortunately the 2008 winner Andy Bubble Chambers could not attend to pass on the trophy but instead sent a video message of congratulations from his base in Egypt and said he hoped Sam enjoyed the accolade as much as he had.
Other contenders in 2009
Robby Swift (Wave)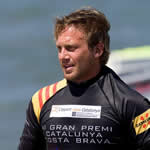 What a season for Robby Swift. A lot of hard work and training during the winter season in Maui has obviously paid off. In the slalom Swift has worked his was up through the rankings despite a height and weight disadvantage against the big guns. Swift has managed to break though into the top ten at several events and this has all been down to sheer determination and perseverance, But its the waves where Swift has really shined this year. Superb performances in Cape Verde, Gran Canaria and Sylt have elevated Robby into third overall in the PWA wave rankings...a phenomenal achievement...Well done Robby...Lets hope he can go bigger and better in 2010.Pic credit: John Carter
Ross Williams (Slalom)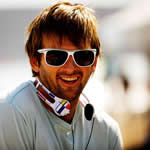 Williams started the season in sensational style with his opening victory at the PWA slalom in Austria. The year was then a rollercoaster affair for the Isle of Wight racer with a mixed bag of results in Korea, Costa Brava, the Canaries, Turkey and Sylt. One thing for sure, Ross was never far off the pace and demonstrated that he has the capability to challenge Albeau Maynard and Dunkerbeck at the top. A horrendous catapult in Gran Canaria was one of the
Pete Young (Speed)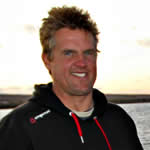 Pete Young has been a rising talent in the UK speed sailing setting some very impressive times on GPS, he then put his reputation on the line at the British championships last year against some tough competition and walked away with the UKWA Spartan Speed Champion trophy for 2008 achieving a 500m speed of 37.29 Knots. Which is even more impressive when you consider he is not a professional windsurfer and holds down a full time job in the building industry.
Max Rowe (Freestyle)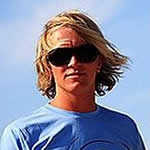 The new rising star of Freestyle Max Rowe from Colchester is impressing all who watch him perform. He has had a tough season this year on the PWA freestyle tour. Missing the 1st event of the year and going out in the first round of the 2nd event but managed to beat Andy Bubble Chambers in Fuerteventura with some very impressive sailing and finished 11th. Max was nominated last year and did well so he obviously has a strong fan base.
Previous Winners