Windsurfer of the Year - 2011
Winner - Zara Davis (Speed)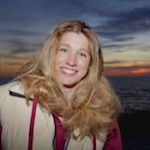 Zara has been our Queen of speed for some time now. She holds two speed world records, and is the ranked No 1 in women's speed in the world right now. This season however has been one of the best in her career to date. Starting with achieving a new women's production speed record in Namibia then winning three rounds of the Euro speed tour to become the ISWC European champion for the second time. She also won Weymouth speed week for a record 6th time as well as the women's British GPS 2011 ladder.
Zara had a fantastic year to gain her nomination including achieving a new women's production speed record in Namibia. Then back to back wins, in three rounds of the European speed tour to become the ISWC European champion for the second time in her career. She also won the UK Weymouth speed week for a record 6th time as well as the women's British GPS 2011 speed ladder.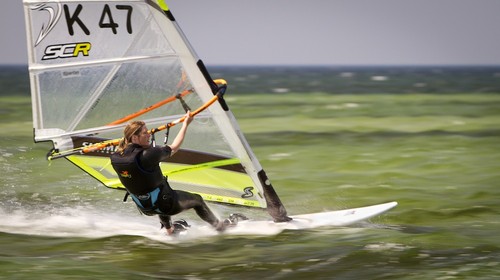 She was up against some tough competition from the other nominees from the cream of windsurfing (see the candidates below). Zara's win was decided by online voting and closed on the 30th of December. Zara won by a clear margin over her rivals and means she joins a long line of previous winners including Bryony Shaw and Nick Dempsey our Olympic medal winners. Zara said:
"I was absolutely thrilled to have been nominated in the first place but to win against such a well known line up is fantastic and tops a great year for me. I would like to thank all the people who voted for me."
Bob Ingram the president of the UKWA said
"This is the fourth year we have put nominees out to the general public to decide a winner on an online vote and it has proved to be very successful. It is particularly valued by the winners because they are voted on by their peers. Well done to Zara a worthy winner"
The UKWA is looking forward to another full year of windsurfing competition which will include Wave, Slalom, Speed, Freestyle, Formula and long board racing. It will obviously be given a great boost by windsurfing in the Olympics on home turf at Weymouth.
Zara also appeared on the BBC Point's West programme after receiving the trophy:
Other contenders in 2011
Ben Proffitt (Wave)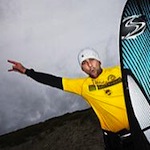 Ben is a larger than life character who started windsurfing at the age of nine and would have represented us in the Olympics if not for a back injury. He has gone on too much greater things now in wave sailing and a lot of hard work and training during the winter season in South Africa has obviously paid off. Ben has dominated the UK scene this year with two bullets and two 2nd places and won the legendary Tiree event in its 25th year.
Ant Baker (Slalom)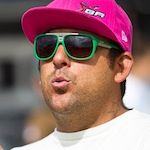 Ant Baker has been racing slalom since he could walk; turning pro at the tender age of 16. He competed successfully in the PWA tour in waves and Slalom and was consistently in the top 10. His career since then has taken him all over the world but he has now settled back in the UK, running the Baker Academy. Ant still has what it takes in competition winning this year's very competitive BSA - UKWA Slalom title with 3 wins out of 5 races.
Adam Sims (Freestyle)
A very popular guy on the freestyle scene, he is always friendly and approachable . The student fraternity will surely also be keen to vote for him as he attends all their events to offer help and advice. Adam has finally proved that he can compete with the top freestyle guys Bubble and Max this year by winning the UKWA 2011 Freestyle Tour with a solid performance including two event wins, two second and one third places. He also made it into third place in the NWF Night Tow In Freestyle Contest. Adam also competed in the PWA Freestyle Event in Podersdorf, Austria this year and achieved a creditable 25th place.
Kieran Martin (Racing)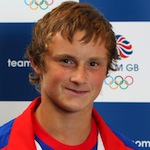 Kieran is a mere 16 years old but has achieved a lot in his short career. He was under 15 European Champion and collected a bronze medal as the UK's representative at the first ever youth Olympics. 2011 has seen Kieran make the transition to RS:X further loading his busy schedule. However despite the different techniques needed to compete on RS:X Kieran has not neglected his Techno and at the World Championships in san Francisco Kieran was once again crowned under 17 World Champion. Hastily packing away his Techno Kieran then jumped on his RS:X finishing an astounding 3rd overall in the under 19 fleet.
Previous Winners