Windsurfer of the Year - 2015
Winner - Kevin Greenslade (Speed)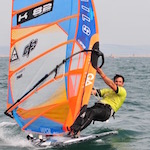 Kevin has been a speed sailor since he could walk. Making his Dad take him to Weymouth Speed week to see his hero's like Fred Haywood and Pascal Maka. Little did he know he would go on to win the UKWA speed championship 5 times and be the fastest at Weymouth speed week himself. Kevin is not a full time windsurfer he works full time in the Helicopter industry.
The clear winner for 2015/16 is Kevin Greenslade, with the most votes from the public. Once again the winner is from the speed category, three times in the last 4 years. A well deserved result for him on the back of his results in speed sailing not just this year but for holding the UKWA speed trophy for an incredible 5 years.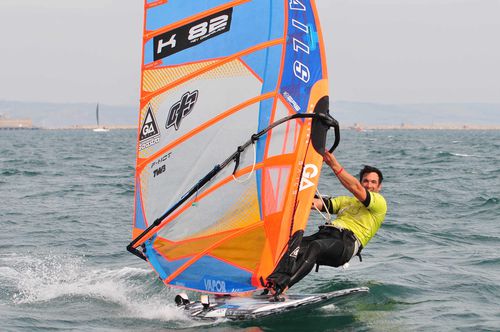 Quote from the man himself
"I am absolutely blown away to have received the news today that I have been voted the UKWA Windsurfer of the Year. I would like to congratulate the other nominees in their achievements during 2015 and am sure they will all go onto bigger better achievements in 2016. Thanks to my Sponsors Gaastra/Tabou, F-hot fins and OTC for making it possible for me to compete from year to year. I would also like to thank my family, friends and Girlfriend for all the support through the year. A massive thanks and a Happy New Year to everyone who voted. I look forward to seeing everyone on the water in 2016."
Bob Ingram Chairman of the UKWA said
"Well done to all the Nominees who are all champions in their own right, especially Kevin who deserves this award not only for holding the UKWA speed trophy for 5 years, he is also a great ambassador for windsurfing in general. Finally thank you to all the people who voted".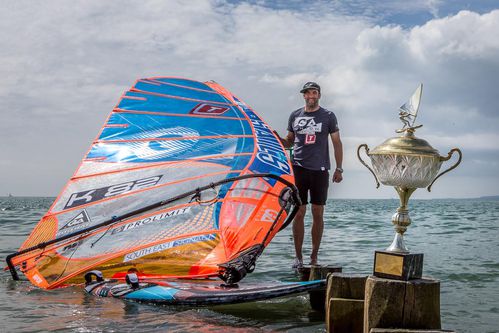 Other contenders in 2015
Ross Williams (Slalom)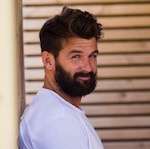 Ross is without doubt the best all round windsurfer we have. He was even considered a nominee in this year's wave category! But Ross's outstanding performance this year has been in PWA slalom competition with a current 4th place overall and a good chance to get on the podium at the last event of the year in New Caledonia.
Ross is also the agent in the UK for Ga,Tabou and Vandal.
Robbie Swift (Wave)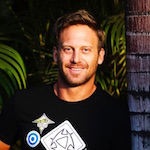 Robbie needs no introduction, they say if you cut Robbie in half you would find WINDSURFING stamped through the middle. He has been windsurfing since he was 3, taught by his dad and named after the legend that is Robbie Naish. He has been at the top of the PWA wave rankings for many years. Despite some horrendous injuries over the years, he still fought his way back to his rightful place as one of the best wave sailors the UK has ever produced. He is nominated in 2015 for his 8th place overall in PWA wave championships and for his amazing achievement in coming back from injury.


Adam Sims (Freestyle)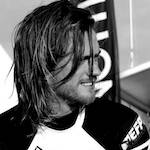 Adam is a familiar face for the freestyle scene. Competing over a number of years in the UK, European and International stages.
2015 has been a competition year to remember for Adam, Achieving 1st place in the UK, 11th in the EFPT & 28th in the PWA along with numerous tow-in podiums Adam is a windsurfer who has seen his level go from strength to strength.
Always a social and approachable person on the beach Adam is a recognisable figure in the world of windsurfing and a fantastic character and role model to promote the sport.
Louis Morris (Racing)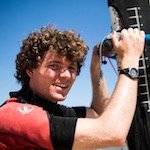 Louis was raised in Cornwall but now studies at Cardiff University. A keen musician Louis belongs to a local band and his saxophone playing in well known on the circuit. Louis started sailing aged 8 and came up through Team 15 at Sibley Back Lake and was selected for RYA SW Zone Squad and progressed through to Techno National Squad. After two years on RS:X Louis moved to raceboard and almost immediately went to the front of the fleet. A keen wave sailor Louis is sponsored by Starboard / Tushingham. As well as winning many student windsurfing titles Louis now enjoys coaching and supporting others. In 2015 Louis finished 4th at the Raceboard Worlds and was crowned British National Champion.
Previous Winners