Windsurfer of the Year - 2016
Winner - Max Rowe (Freestyle)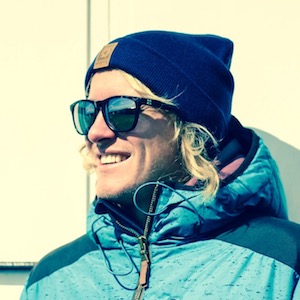 Well, its 4th time lucky for Max Rowe
Freestyler Max Rowe has been voted UKWA windsurfer of the year 2016. In a very hotly contested vote for this coveted award he was up against some big names from the world of windsurfing including Ross Williams, John Skye. Sarah Hilder and Louis Morris.
Max, after being nominated 4 times over his career secured enough votes this year to lift this sought-after Trophy. Max said
"Wow what a start to 2017! Incredibly surprised and stoked to get the news that I'd won the UK Windsurfer of the year award. To even be recognised and be up there against the other nominees was a great honour and I'd like to congratulate them for their achievements in 2016.

I personally thought Ross Williams would grab it after the incredible performance he put together this year. 2016 has felt like a comeback year for me after a disappointing season of results in 2015, a sponsorship change and a broken ankle I feel very humble to be heading into 2017 with this award.

To be the first freestyler since my good friend and mentor Andy "Bubble" Chambers to win this award also feels quite special and I'd like to take this opportunity to thank him for all his support and congratulate him on his on-going achievements in windsurfing. I'd like to of course thank my sponsors Simmer Style, Club Vass, Cat Rugged Phones, Mystic, Sungod and Wideye for believing in me and making this all possible.

A massive thank you goes out to my Dad Peter for getting me into windsurfing and for all the countless airport trips over the last years, also to my mum Frances, sister Camilla, my girlfriend Valerie, my best mate Jay and the rest of my family and friends for all of their support. Last but not least to everyone that voted, Thank You!"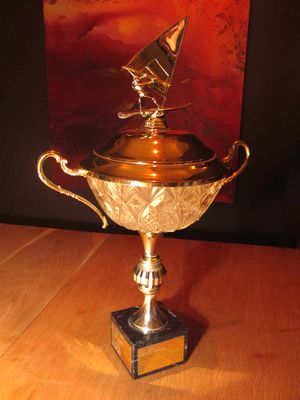 Previous winner and UK Simmer Style importer Farrell Oshea said
"I am very pleased for Max he has been nominated quite a few times, so good to see him finally win it. He is a great asset to Simmer Style in RD on our Boards and Sails. This award for us is the icing on the cake, right."
The final word from the UKWA Chairman, Bob Ingram.
"Well done to Max on finally getting your hands on the trophy. It was, as always a well deserved line up. To come out on top is quite an achievement by winning the public vote. Well done to all the other nominees".
Other contenders in 2016
Ross Williams (Slalom)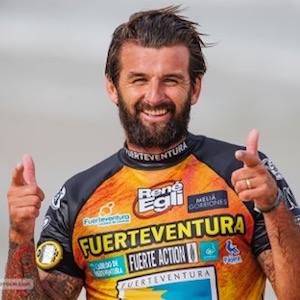 Ross is without doubt the best all round windsurfer we have and has been justifiably nominated for this award many times. But this year, Ross's outstanding performance in PWA slalom competition was the best of his career. Stepping up on the PWA slalom podium in 3rd place overall for 2016, makes him the UK's most successful slalom sailor of all time. All this and the UK agent for GA sails and Tabou boards he is definitely deserving of your vote.
John Skye (Speed)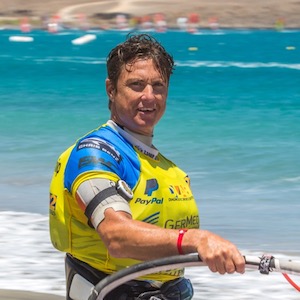 We know what you are thinking, John Skye? nominated in the speed category! John we know is one of the UK's most successful Wave sailors. But his ability to rock up at the ISWC World Speed sailing championships this year using RRD Firewing sails he designed and off the shelf production RRD boards and walk away as Vice world speed champion against some of the fastest dedicated speed sailors in the world, makes him a shoo-in for this nomination. Undeniably John's ability to turn his hand to a completely different category to his speciality makes it even more deserving.
Sarah Hilder (Wave)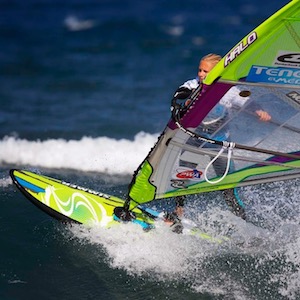 As far as British Wave sailing goes, Sarah is a stand out sailor on PWA tour. For 2016 she finished top 10 in all PWA events she entered, taking on stormy port tack spots like Pozo and El Medano. She also won all the UK events this year, and promotes Woman in our sport. She is a great ambassador for British Wave sailing and offers vital support at our events. She is no doubt a reason why we are getting more Women competitors and has helped to raise the standard of competition.
Louis Morris (Racing)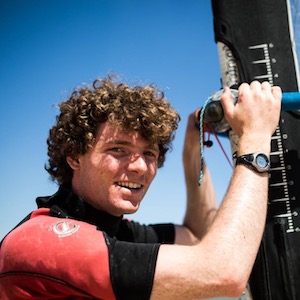 As the outstanding race board sailor in the UK it is no coincidence that Louis Morris has been nominated for UKWA Windsurfer of The Year for the second time. Louis won every National Championship event he was able to enter, won the inland series with an event to spare and won The UKWA/RYA National Championships. In addition Louis finished highest British Sailor at the Raceboard Europeans finishing a credible 5th. Louis is also a great wave sailor, coach and supporter of the Student Windsurfing scene.
Previous Winners