Windsurfer of the Year - 2022
Winner - Charlie Dixon (Racing)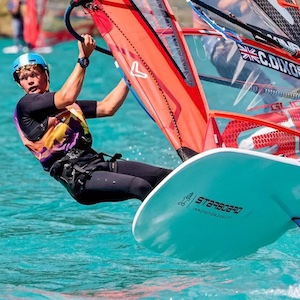 This year he has been presented with iQFoil Youth European Champion! iQFoil International Games Gold Medalist! iQFoil World Champ and World Sailing Official Youth World Champ! Charlie is on the cusp of entering the senior racing circuit at this pivotal time in his life. Charlie, who has the Olympic Games in Los Angeles in 2028 firmly on his radar deserves all the accolades for all his hard work and commitment to this exciting Olympic class.
After a month of voting the winner of the UKWA 2022 Windsurfer of the year has been decided.
Four top athletes from different disciplines of windsurfing Lucas Meldrum (wave), James Faley (Slalom), Charlie Dixon (Racing) and Jim Crossley (Speed) were nominated and any of which would have been the deserved winner. However the public have voted and all votes verified therefore we are pleased to announce that this years clear winner is Charlie Dixon.
Charlie's achievements during 2022 have been absolutely outstanding, iQFoil Youth European Champion, iQFoil International Games Gold Medalist, iQFoil World Champion and World Sailing Official Youth World Champion. Bob Ingram the chairman of the UKWA said:
"Well done to all this years worthy candidates and I am particularly pleased for Charlie as I am not aware of anyone in the UK having achieved this success across the board before and rounds off a fantastic year for him. Huge congratulations and I have no doubt we will the see the other nominees appearing on the list again in the future."
We will arrange for the UKWA WOTY trophy to be presented to Charlie in the next few weeks.
Other contenders in 2022
Lucas Meldrum (Wave)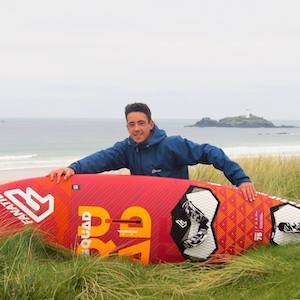 Lucas started his wave sailing career climbing quickly up from the Future Pros project supported by Mailing Room. After winning the Youths fleet in 2016, he was promoted into the Amateur fleet which he won the very next year which put him automatically into the Pro fleet. This year saw Lucas put in a commanding display at in challenging Tiree Wave Classic conditions where he beat the current Champ, Phil Horrocks in one round and narrowly missed taking down the final winner and PWA regular, Julian Salmonn finishing Vice Champion. An amazing result for a sailor that won the Youths event only 6 years previously. A consummate professional he is a great ambassador and inspiration to other young wave sailors. Lucas was the unanimous vote for WOTY by the BWA selection team.
James Faley (Slalom)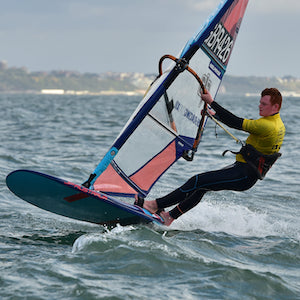 Windsurfing in 2022 has been incredible for James. This year he has not only managed to become UKWA Vice National Champion, but he has also attended his first PWA event in Croatia where he placed 24th, this meant he was a first-time youth. James started windsurfing at 10 with the OTC and was immediately hooked,. He passionately and enthusiastically promotes windsurfing to everyone and the reason behind this is a real grateful acknowledgement of everything windsurfing has done for him. In his own words, 'windsurfing sets him free.' James is an incredibly inspirational young man inspired by his late father.
Jim Crossley (Speed)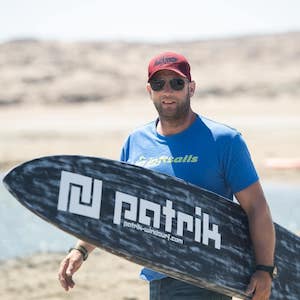 Nominated for the 4rd time in the speed category. Jim won the 2021 UKWA GPS speed challenge again this year for the 6th year in a row with an amazing speed of 48.03 knots over 250m. As we announce this nomination Jim is on his way back from Luderitz in Namibia where he was taking part in a World speed record attempt. Unfortunately Jim had to return to the UK before the end as he had to return to work so missed the strong winds in the last few days of the event.
Previous Winners