Windsurfer of the Year - 2019
Winner - James Dinsmore (Slalom)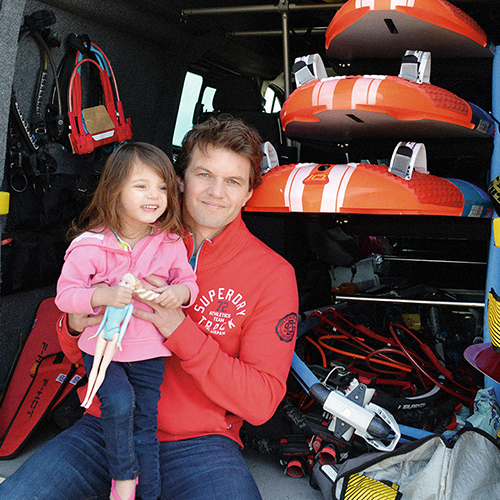 The UKWA is proud to announce the winner of the 2019 (voted for in 2020) Windsurfer of the year award goes to James Dinsmore.
James is a very worthy winner of this prestigious award and will top off a great season for him winning for the 7 consecutive years the UKWA Slalom champion. Which has never been achieved before. This is despite tough competition from seasoned racers and up and coming youngsters. James is a fantastic windsurfing ambassador and well respected by all those who come in contact with him and he always finds the time to assist those around him within the windsurfing community.
In addition to his racing credentials, he just such a modest, approachable guy. He was also instrumental in and continues to coordinate the local Windsurfing Slalom Training series on Hayling Island, many of those racers of all abilities have benefitted from his dedication and a true ambassador to the sport.
Bob Ingram UKWA chairman said
"I am very pleased to be presenting James with this award, having know him for many years and his lovely family. I couldn't think of a more worthy winner and glad that the public thought so as well. I am convinced he will use this year as Windsurfer of the year to good effect and inspire others to take up and reap the rewards of windsurfing competition."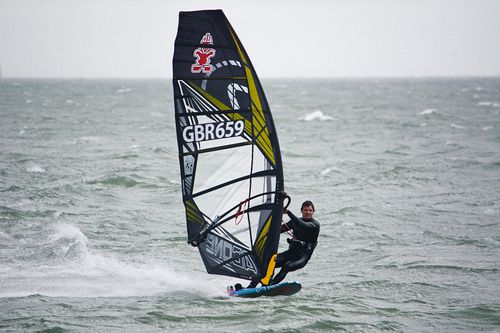 Well done to all the other praiseworthy nominees who gave a James a run for his money this year, Pete Young (speed), Clare Elliott (Freestyle), Mark Kay (Racing), Phil Horrocks (Wave) all of which have done an exceptional job in their discipline and we wish them all well for the upcoming season.
Other contenders in 2019
Mark Kay (Racing)

In 2019 he was once again crowned UKWA National Raceboard champion despite the strong competition from those around him. Some of the strongest competition now comes from a group of younger sailors who Mark himself has encouraged and helped to train in the skills needed to race Longboards. In addition Mark has worked closely with Demon sails development from which many of todays top sailors benefit. Mark undoubtedly deserves the 2019 racing nomination.
Clare Elliott (Freestyle)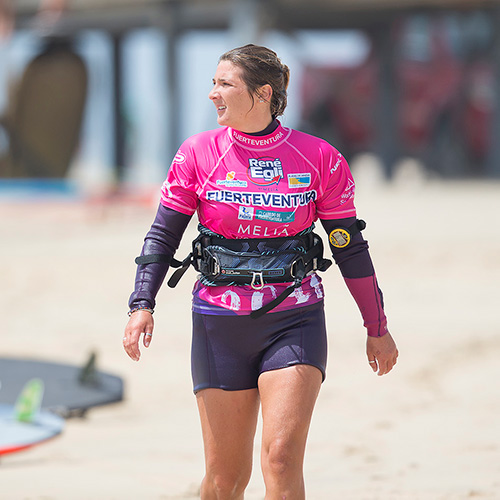 A rising star in women's freestyle Clare entered her first PWA event in 2017 in Fuerteventura PWA Grand Slam. This year she is 13th in the 2019 PWA freestyle rankings. She is a top-level coach at Club Vass and runs their ladies Diva weeks as well. Balancing work and competition is not easy but this lady is a trier and deserves your vote.
Pete Young (Speed)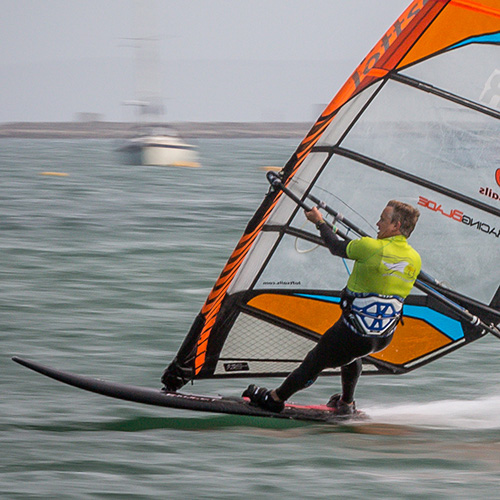 They say old speed sailors don't get old they just go faster. This is so true in the case of Weymouth Legend Pete Young. Inspired by his Dad, Speed sailing is in his blood. He has gone on to inspire local youngsters like Scotty Stallman and James Faley to catch the speed bug. Pete, at this years Weymouth Speed week (which he fitted in between work) after a tough week of strong winds, on the last day managed to achieve an incredible 500m run of 38.01 knots. Beating some of the best speed sailors from all over the UK and Europe many of which are less than half his age. For persistence he deserves your vote.
Phil Horrocks (Wave)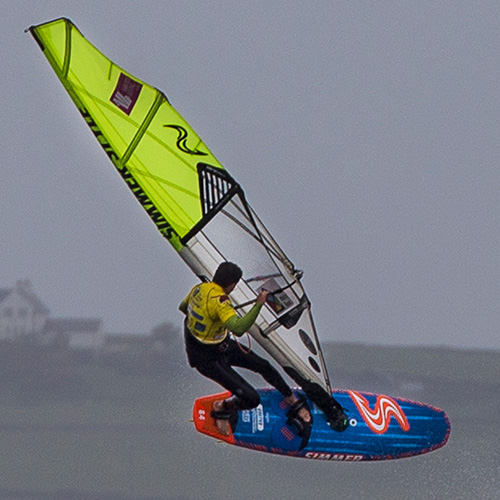 Phil needs no introduction to anyone who follows the BWA wave tour. An incredible wave sailor he has won the championship many times and is never out of the top 5. This year however has been an incredible year for him, winning the Tiree wave classic and overall BWA wave championship in the same year. A definite contender for your vote.
Previous Winners